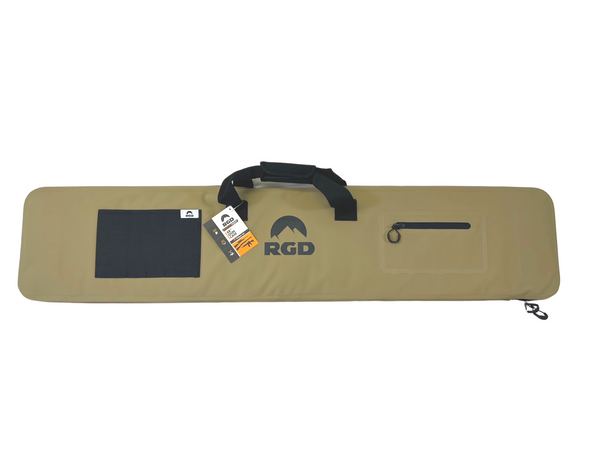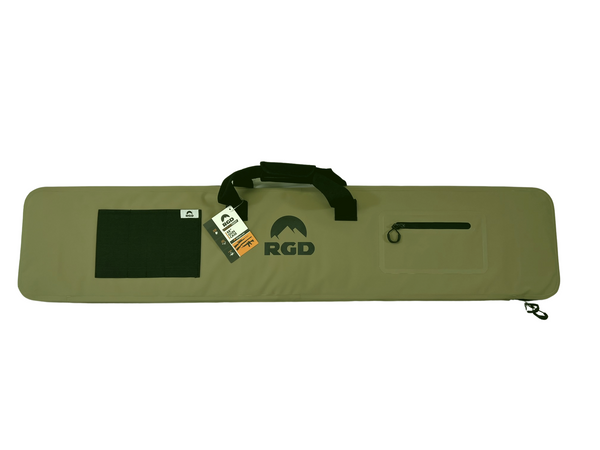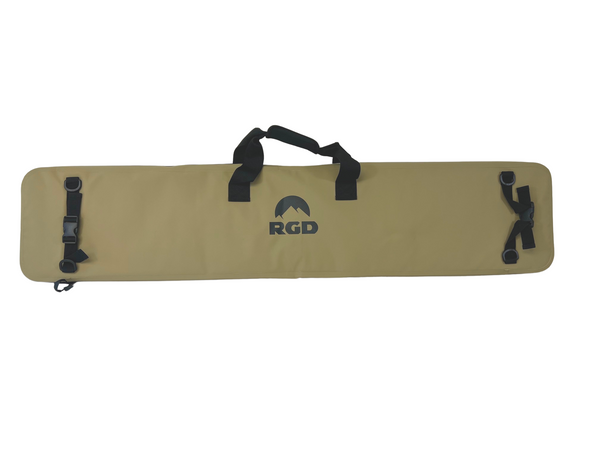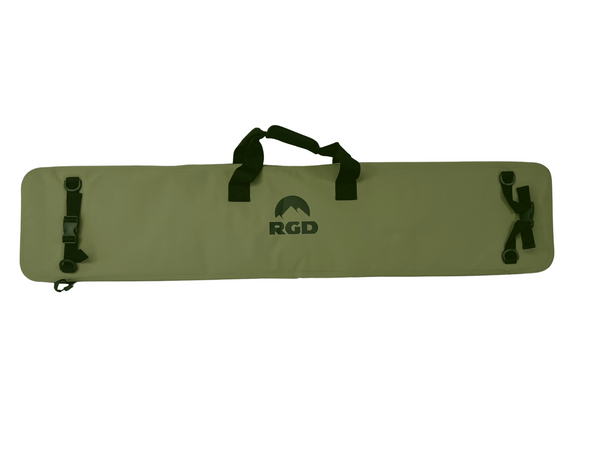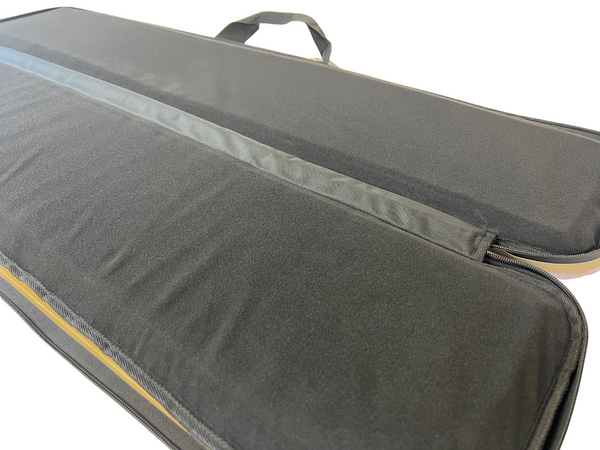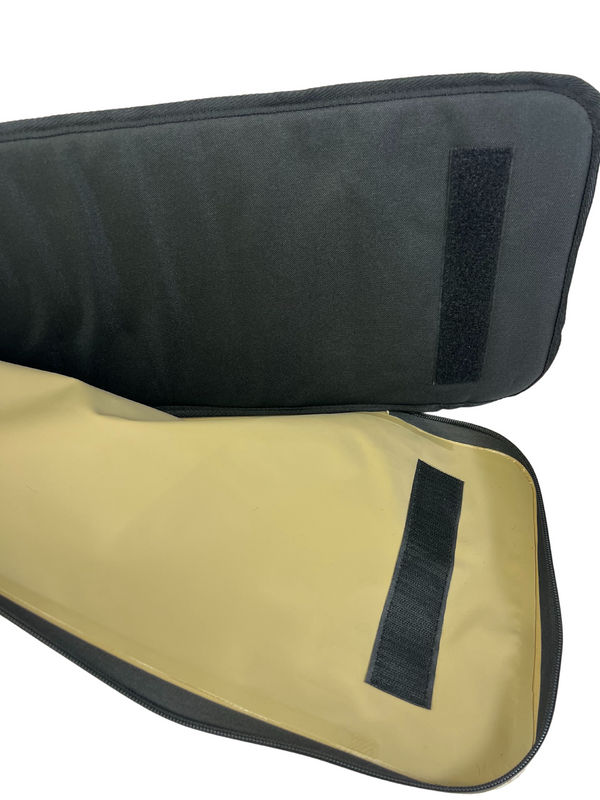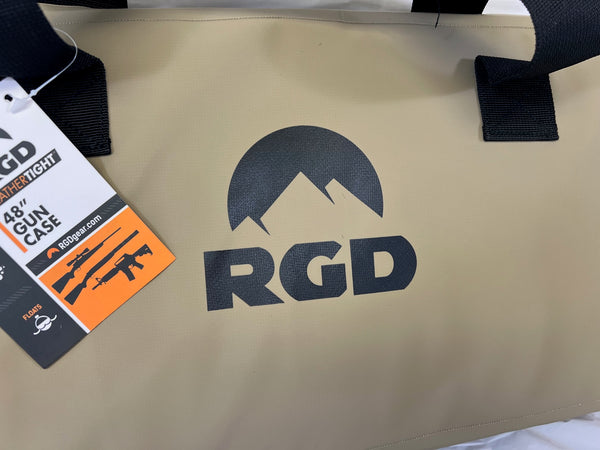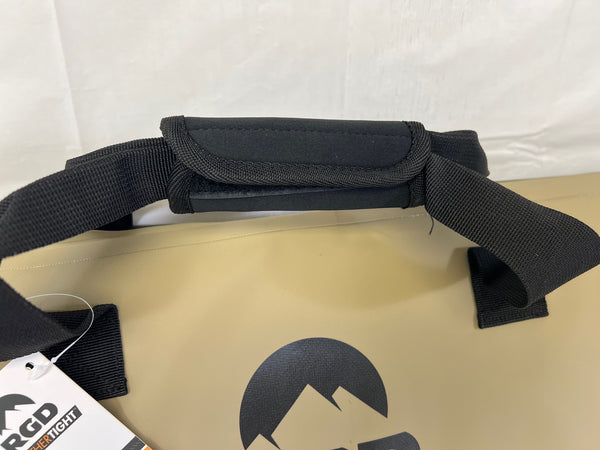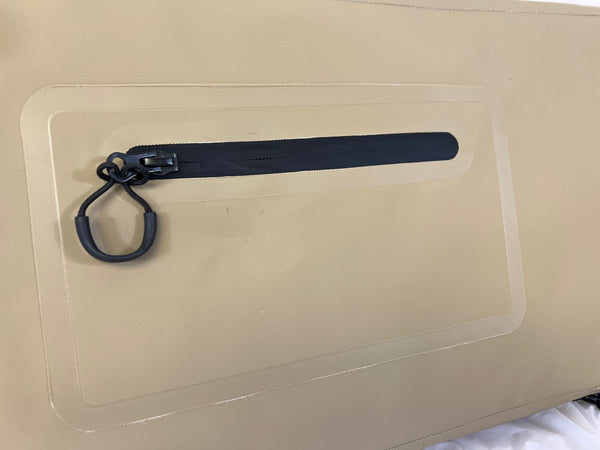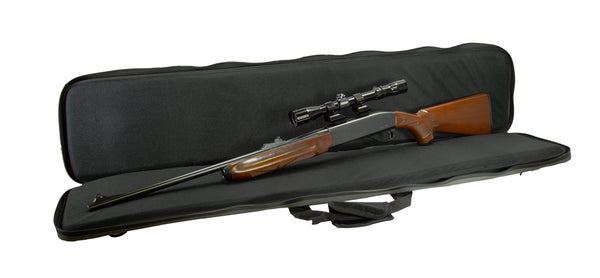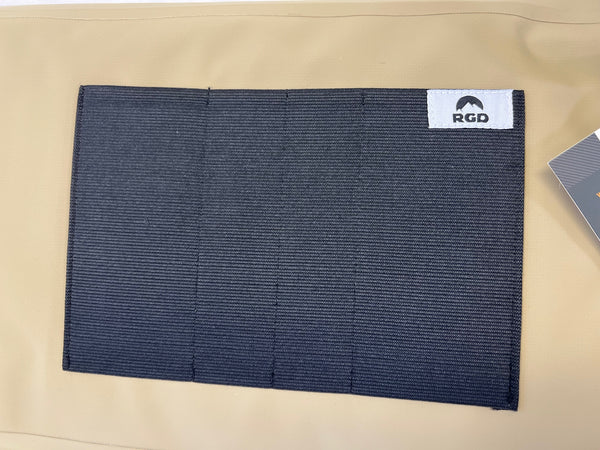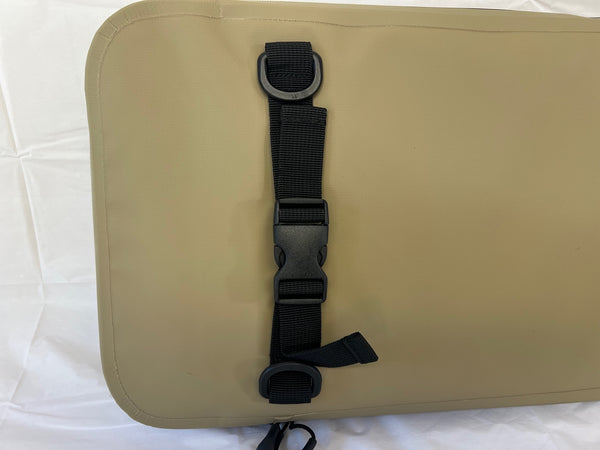 RGD Xtreme 48" Scoped Rifle & Gun Case - Submersible, Fully Waterproof, Floating
The 48" RGD fully waterproof and floating rifle and gun case fits hunting, assault rifle, modern sporting and other rifles with or without scopes in a durable, rugged, floating case made of 500D PVC. This case features a completely waterproof and air tight zippered enclosure that protects against full submersions, rain, snow, and direct water. The interior padding measures greater than 3/4" thick and is fully removable for cleaning or replacement via hook & loop fasteners.
Approximate exterior dimensions: 47.5"L x 10.25"W x 2"H
Pocket dimensions 8.5" x 4 5/8" with 6" zipper
Elastic call/clip holder
Rear tie down straps
Durable 500D fully water proof pvc exterior
Heavy duty nylon carrying strap with neoprene handle
Completely submersible, floats when fully loaded
Submersible
7/8" foam padding provides protection and flotation is fully removable via hook & loop fastener
--
~section~
| | | |
| --- | --- | --- |
| | RUGID | RUGID Xtreme |
| 500 Denier PVC 100% Waterproof Exterior | ✓ | ✓ |
| Floats When Fully Loaded | ✓ | ✓ |
| IP-Rating - Exterior Shell | 67 | 67 |
| Protects Against Snow/Rain/Water/Dust/Mud | ✓ | ✓ |
| Submersion Protection | | ✓ |
| IP-Rating - Zipper | 61 | 64 |
| Two year, no-hassle warranty against defect | ✓ | ✓ |
| Best for Frequent/Every Day Usage | ✓ | |
| Best for Specialized Usage | | ✓ |
Something simple built with a little more
It keeps things simple for working without light. I absolutely love this case for this. One large space with a nice folded pad inside that the rifle nests into. The pad does kind of create some little slots where thin gear can be stored on the outer edge of the bag. Their zipper as always takes its role in stride. I was out in heavy rains and my rifle was able to stay dry until I pulled it out to the elements. The only thing I am looking for a good solution to sling it across my back. I'm using one of the slings from my duffel since I don't wear it as a backpack and only sling it as well. It's not perfect but does the job and I can carry it over long distances relatively comfortably. If there was one thing I could do, it would be to put D rings handle side 1/3 from each side so you could clip there and at the opposite end that currently has rings. That way it would rest over your shoulder naturally with the barrel well up over my shoulder.