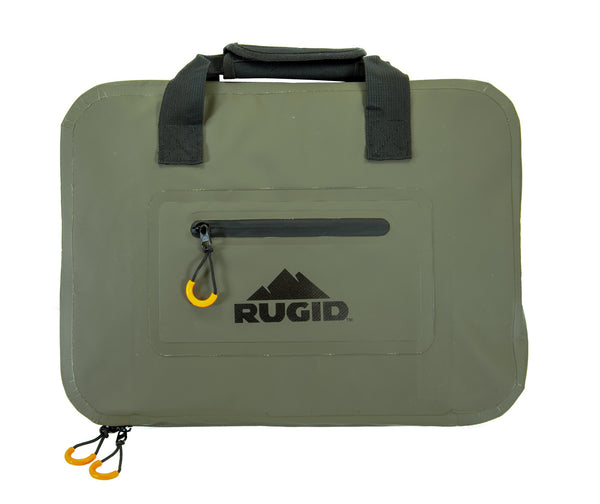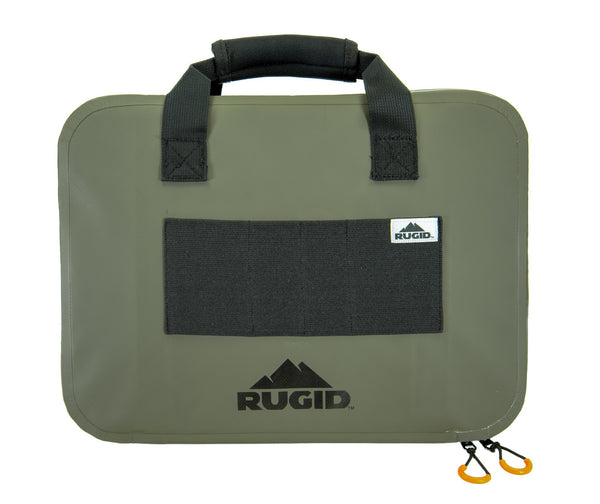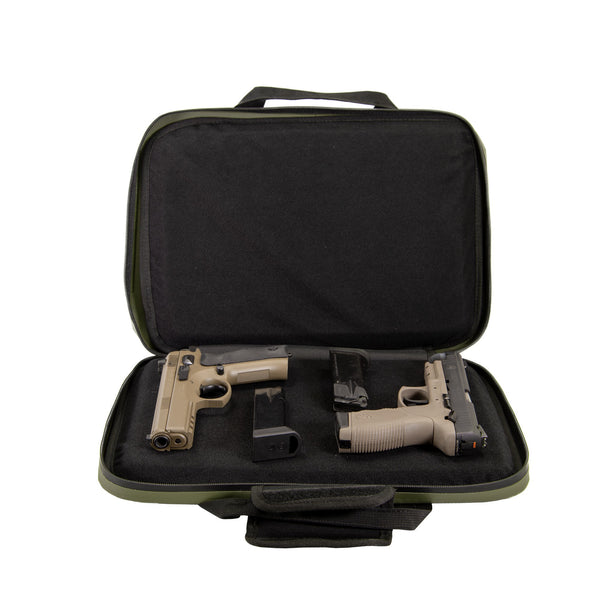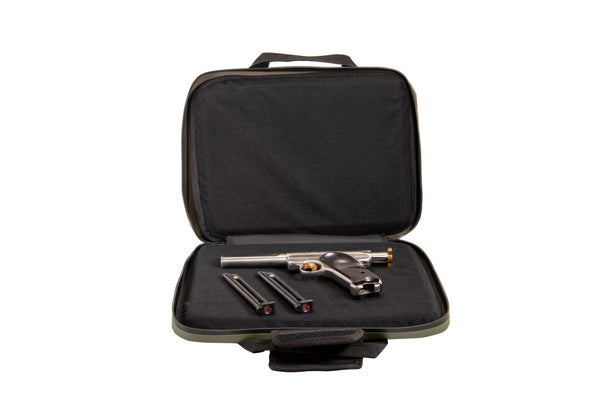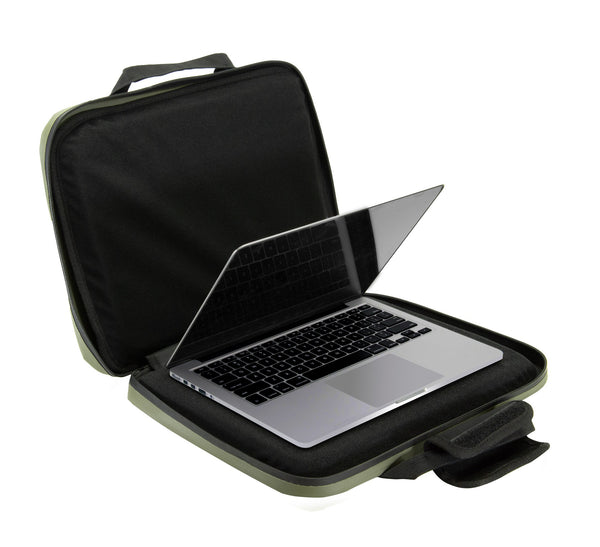 RGD Large Handgun/Laptop Case
This RGD handgun case fits large revolvers, two semi-automatic pistols and other large sidearms in a durable, waterproof, rugged, floating case made of 500D PVC featuring a water-resistant zippered enclosure that protects against rain, snow, and indirect water. This case also works well for large tablets, laptops and other electronic devices.
16"L x 11.75"W x 2"H
1 lb 11 oz
8.5" x 4 5/8" pocket with 6" zipper
durable 500d water proof pvc exterior
heavy duty nylon carrying strap with neoprene handle
water resistant zipper
7/8" foam padding provides protection and flotation
Lifetime warranty against defect
--
~section~
| | | |
| --- | --- | --- |
| | RUGID | RUGID Xtreme |
| 500 Denier PVC 100% Waterproof Exterior | ✓ | ✓ |
| Floats When Fully Loaded | ✓ | ✓ |
| IP-Rating - Exterior Shell | 67 | 67 |
| Protects Against Snow/Rain/Water | ✓ | ✓ |
| Full Submersion Protection | | ✓ |
| IP-Rating- Zipper | 61 | 64 |
| Water-resistant/Submersible Zipper | | ✓ |
| Best for Frequent/Every Day Usage | ✓ | |
| Best for Specialized Usage | | ✓ |
Warranty is True
Rugid gear does stand by their warranty policy, and will replace damaged or defective bags/cases. After purchasing, the large handgun case I have failed at the corner due to manufacturer defect. After talking with Jeff, they honored the warranty and sent me a new bag to replace the defective one. Thanks Jeff!
Seams are not durable, glue failure is imminent
An update to my last review: it is water proof. However, the seam quality isn't the best.
The zipper has separated from the outer material on one of the corners, only days after arriving.
There is no actual stitching involved between the body and the zippers, only what appears to be glue.
One can expect this as these are American designed, and Chinese produced, as most things are these days.
I would definitely be willing to pay more if there was either better glue, proper stitching at the seams, or american construction all together.
Large Handgun Case
I liked this case so much we actually have two of them in the family now - mine carries my large frame revolvers, the longest of which is the .44 Mag Ruger Super Redhawk 9.5'' bbl. My wife uses hers to carry a few Glocks.