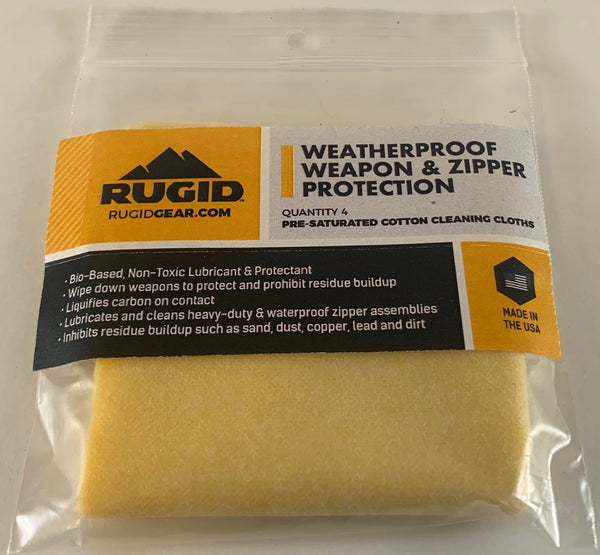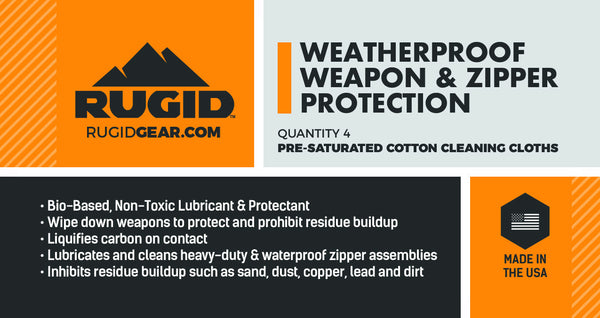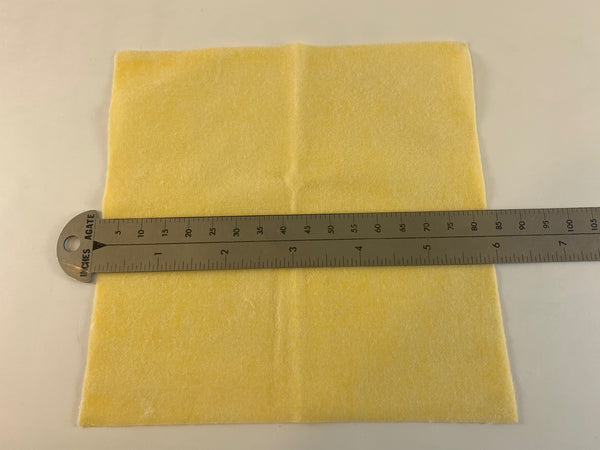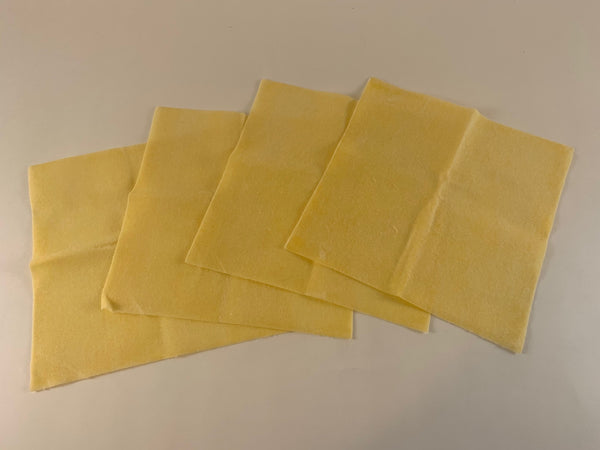 RUGID Gun Cleaning & Zipper Maintenance Cloths - Non-Toxic
Closeout, factory new, discontinued item.
RUGID cotton cleaning cloths are impregnated with a non-toxic, bio-based cleaning solvent safe around humans and pets. 
• Liquifies carbon on contact for cleaning rifles, shotguns, handguns & pistols 
• Provides protective barrier against moisture, copper, lead, rust, dust & dirt
• Lubricates waterproof zippers for easier operation
• Cleans and lubricates fishing reels and other outdoor gear to protect against harmful saltwater
• Re-usable pre-soaked wipes come packaged four to a bag and measure 6" x 6"