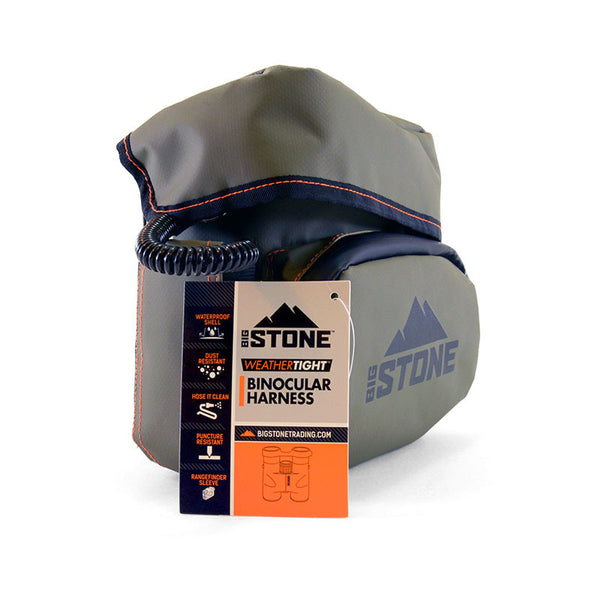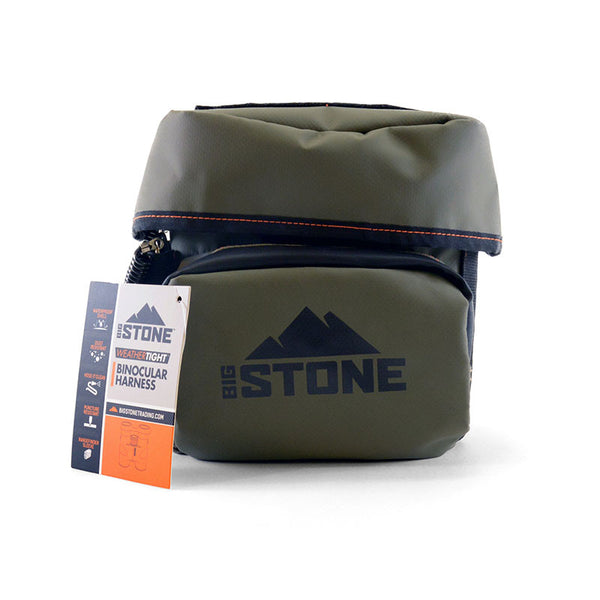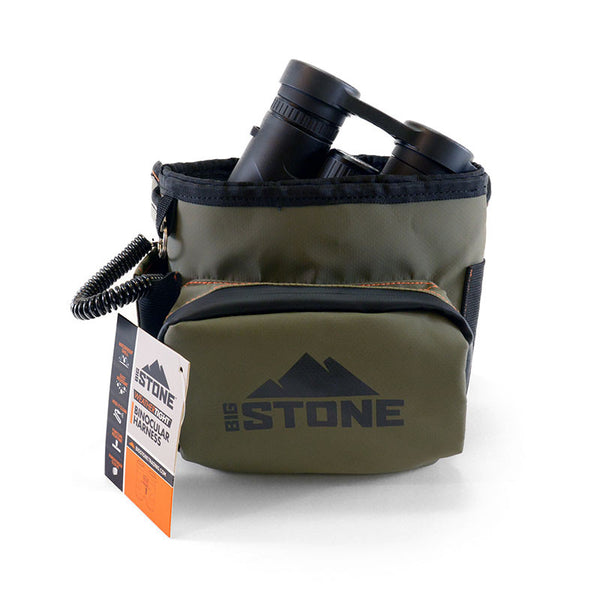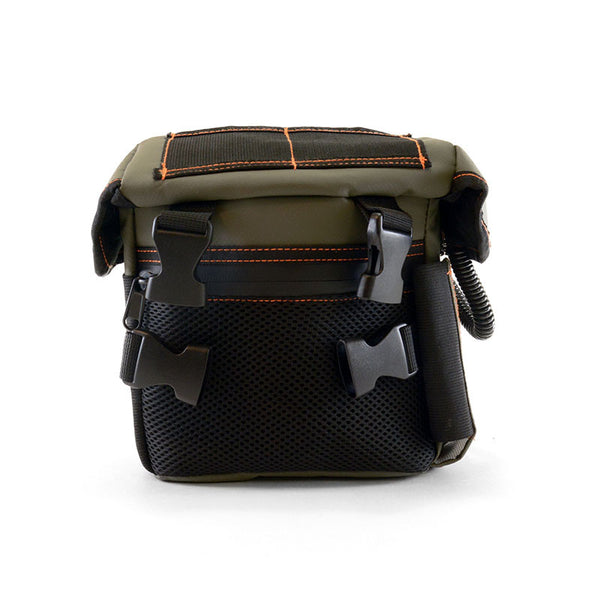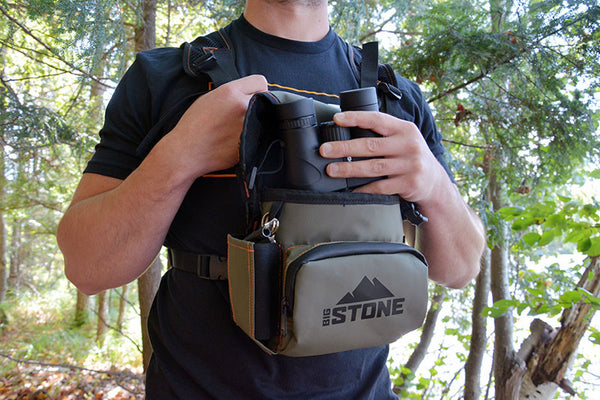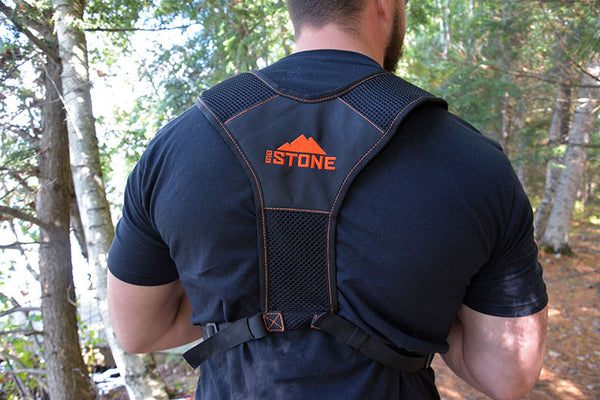 Big Stone Binocular Harness by RGD
Closeout, factory new, discontinued item.
Constructed from fully waterproof, military-grade materials, Big Stone harnesses feature an impermeable outer shell to repel the most extreme weather, and a heavy-duty, silent operation magnetic cover flap that provides easy access to binoculars without compromising protection from dust or precipitation. Removeable interior padding makes for trouble-free cleaning and provides ultimate protection from drops or falls.

Big Stone harnesses accept most 8x and 10x binoculars and come equipped with a sturdy tether allowing binoculars to hang outside the case for easy glassing in the field. Designed for any outdoor application, harnesses include top, front and back storage pockets for quick access to game calls, cell phones or other essential gear. Each harness is also equipped with a durable elastic sleeve and bungee tether to securely hold a rangefinder.
Weight: 19.8 ounces
Approximate Exterior Dimensions - 6.5 tall x 6.5 wide x 3 deep
Fits most makes of 8x and 10x binoculars
500D PVC full waterproof exterior shell
Magnetic enclosure flap resists dust and weather
Tether allows binoculars to hang outside the case
Elastic rangefinder sleeve with bungee tether
Easy Access mouth call pockets on top flap
Front storage pouch (6.5x4.75x1.5)
Rear pocket (6.5x4.5)
Removable interior padding for cleaning