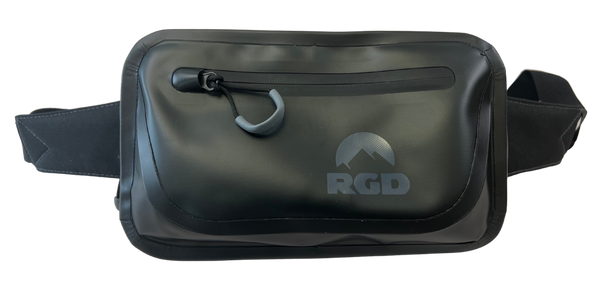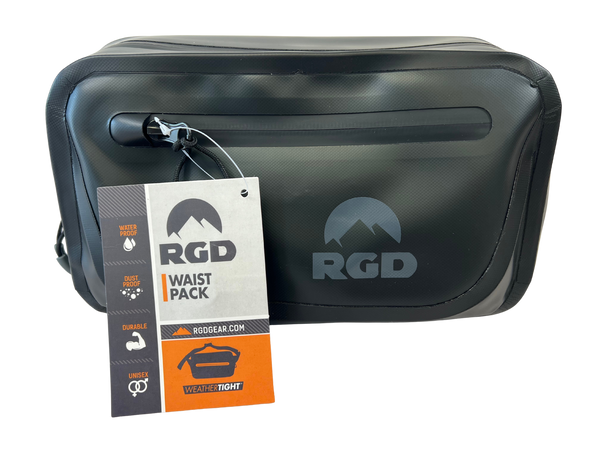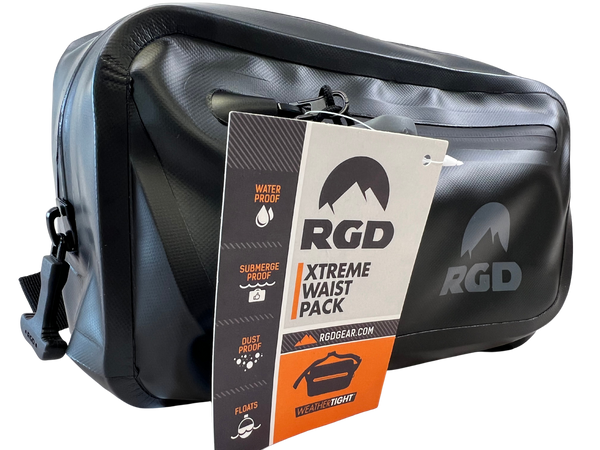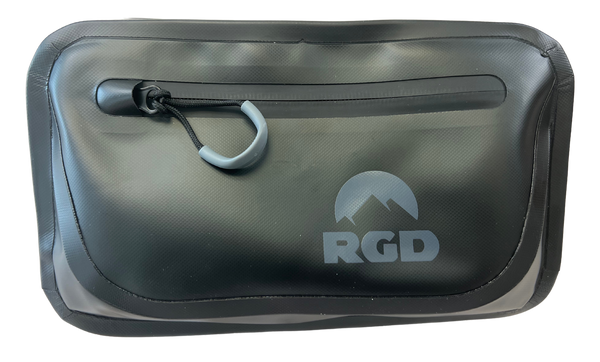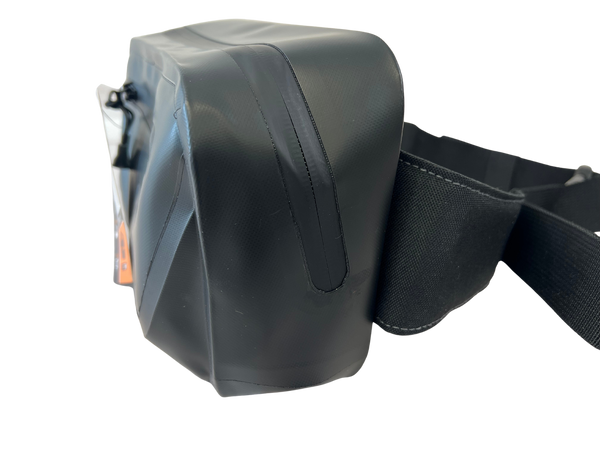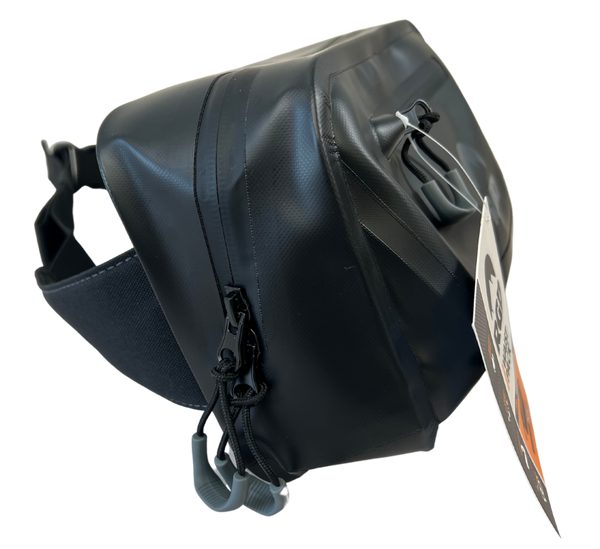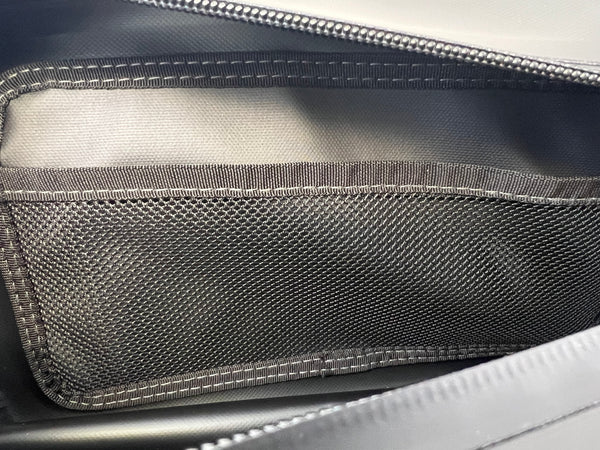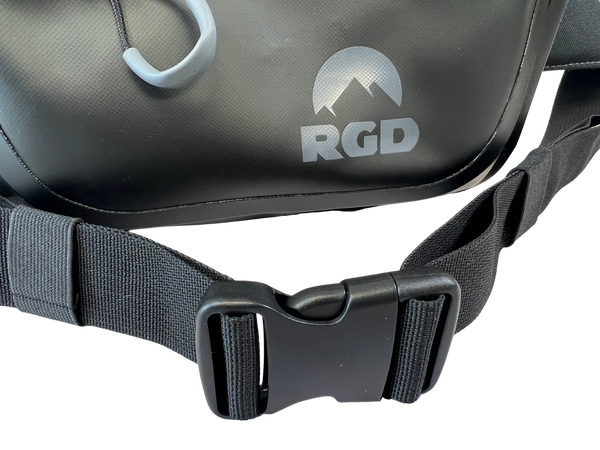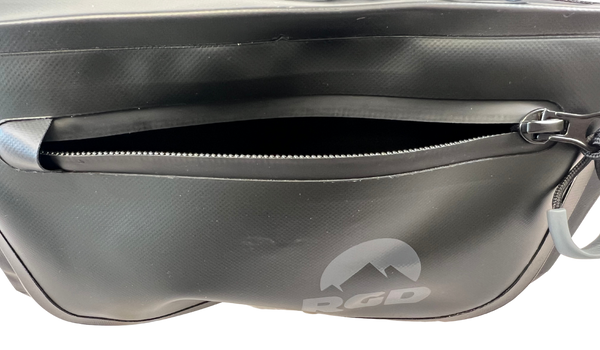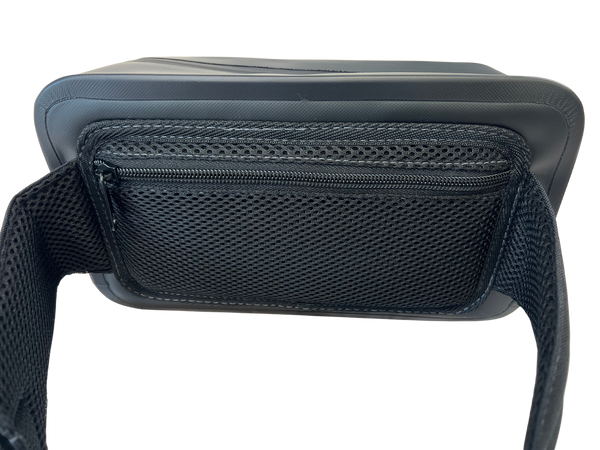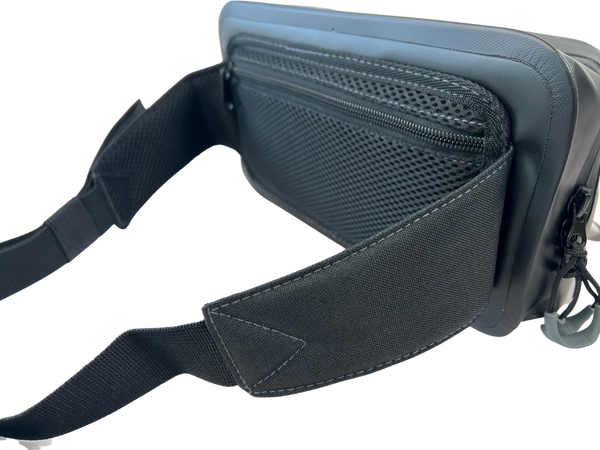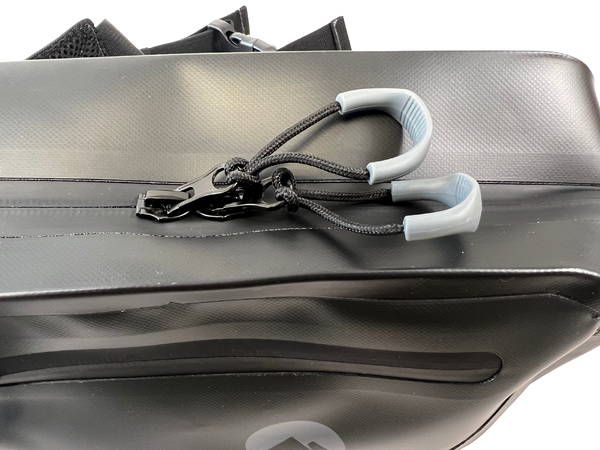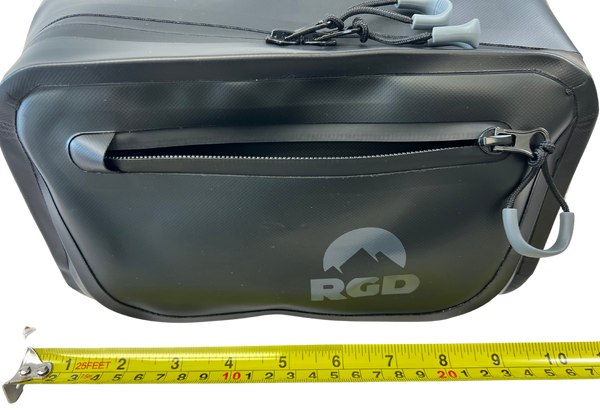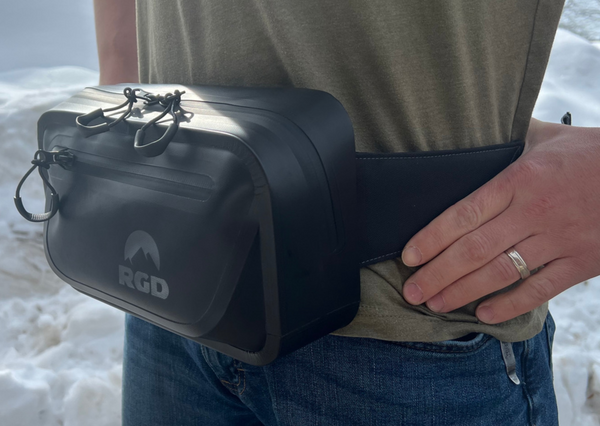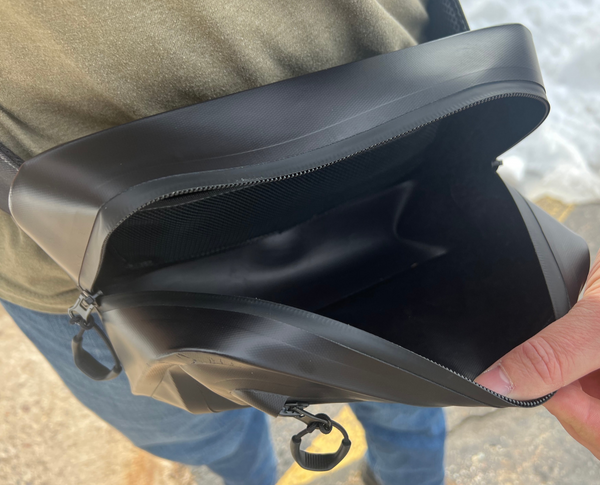 Waterproof Waist Bag/Fanny Pack
The RGD waist pack is an extra large versatile fanny pack that can be worn front, back or even as a sling. Fully waterproof PVC exterior material keeps belongings safe from the elements.
Four pockets, three exterior zippered and one internal slip in, provide compartmentalized organization for keys, credit cards, wallets, phones and belongings.
The padded mesh backing provides a comfortable surface against skin or clothing. A 1.5" nylon strap offers a durable and secure fit around the waist or chest and adjusts from 24"-72" with strap elastic loops for securing excess strap. A heavy duty easy-on/easy-off plastic latch works easily even in gloves. 
The RGD fanny pack comes in two versions - a fully waterproof and airtight main pocket (Xtreme) and water-resistant main pocket (Standard). All exterior shells are fully waterproof, only the primary zipper changes from Xtreme to Standard.
Dimensions (All dimensions are approximate, material flexes and stretches.)
Overall dimensions  10.5"W x 6.25"H x 4"D
Primary pocket dimensions 

10.5"W x 6.25"H x 3"D

Front zippered pocket dimensions 9

"W x 5"H x varies - large enough to accommodate nearly all major cell phones, even larger models

Interior mesh slip-in pocket dimensions 9

"W x 3.75"H

Back zippered pocket dimensions 7.5

"W x 3.5"H
"Standard" Waist Pack
Fully waterproof PVC shell material construction
Water-resistant zipper with rubber flap protects agains light rain, snow, dust and splashing
Great for daily use - hiking, skiing, jogging, hunting, camping & fishing
"Xtreme" Waist Pack
Fully submersible waterproof PVC shell material construction
Fully submersible waterproof, air-tight zippered

primary

compartment, secondary (front pocket) is water-resistant only.

Great for extreme weather and sports - kayaking, paddle boarding, fishing, boating - offers the best fully waterproof protection.