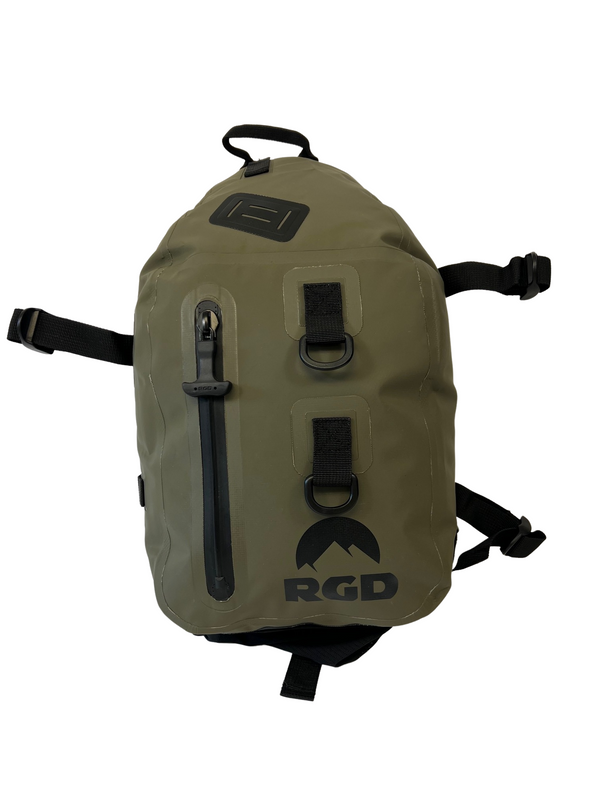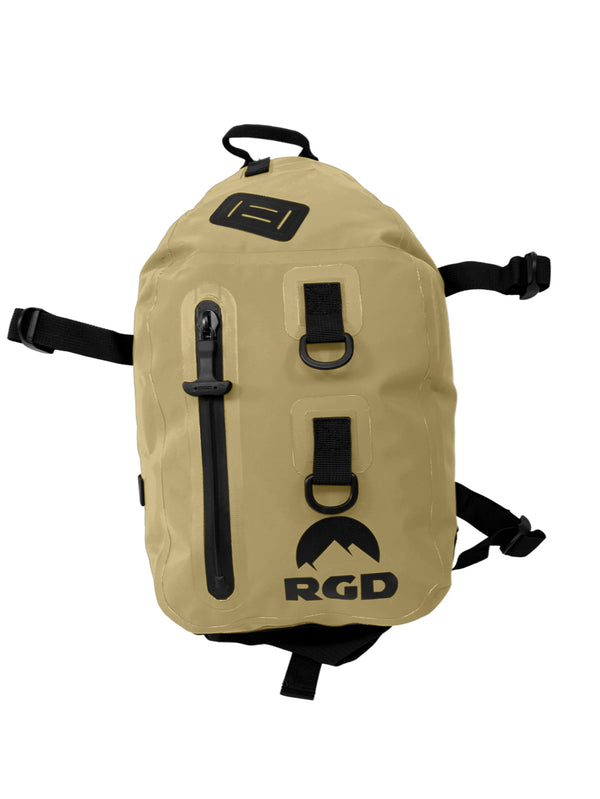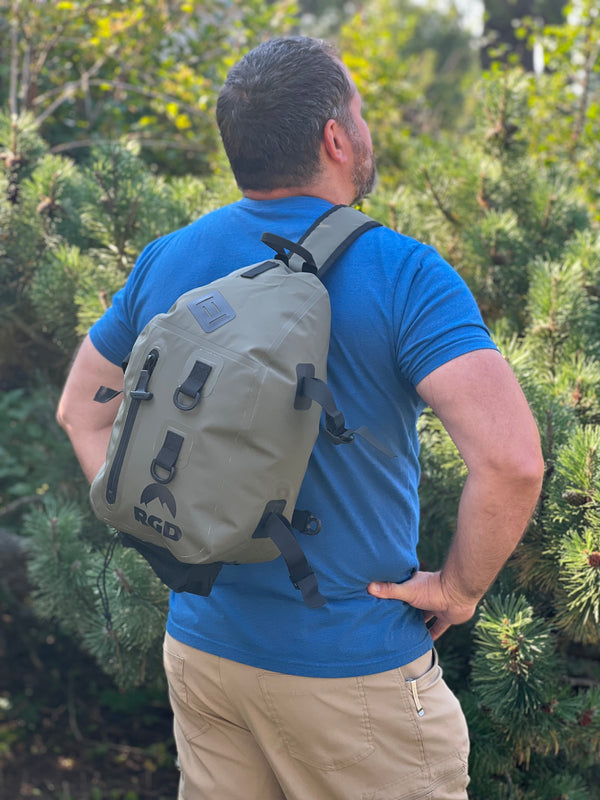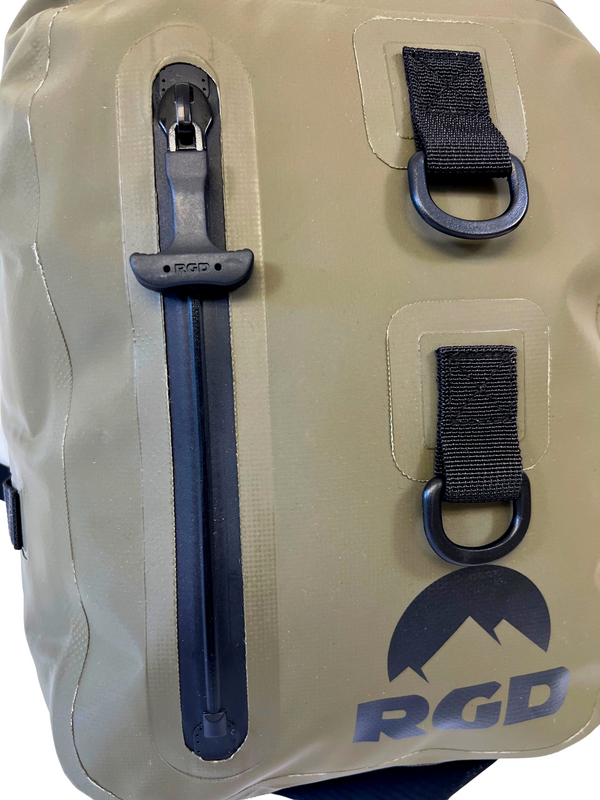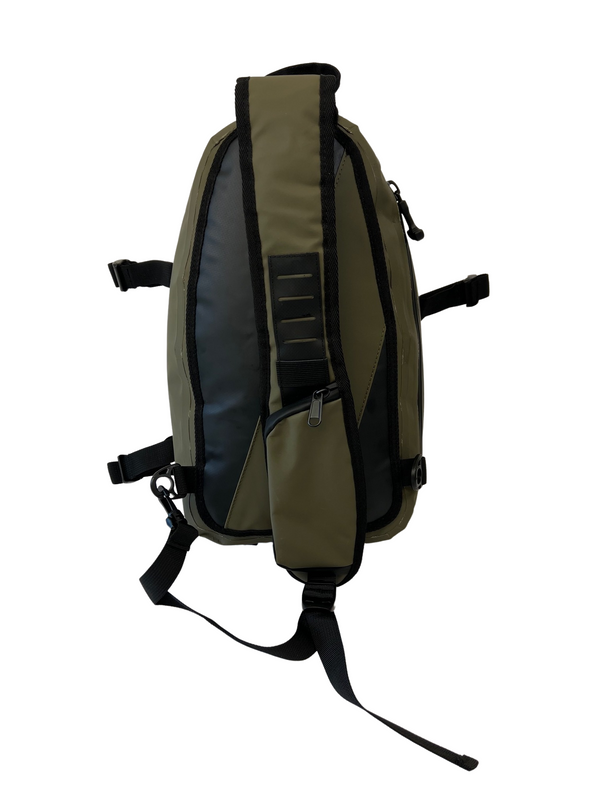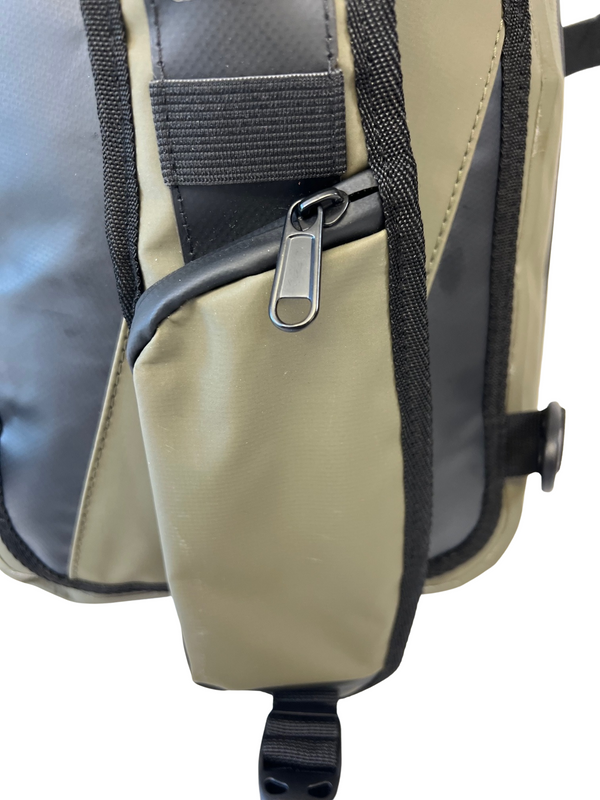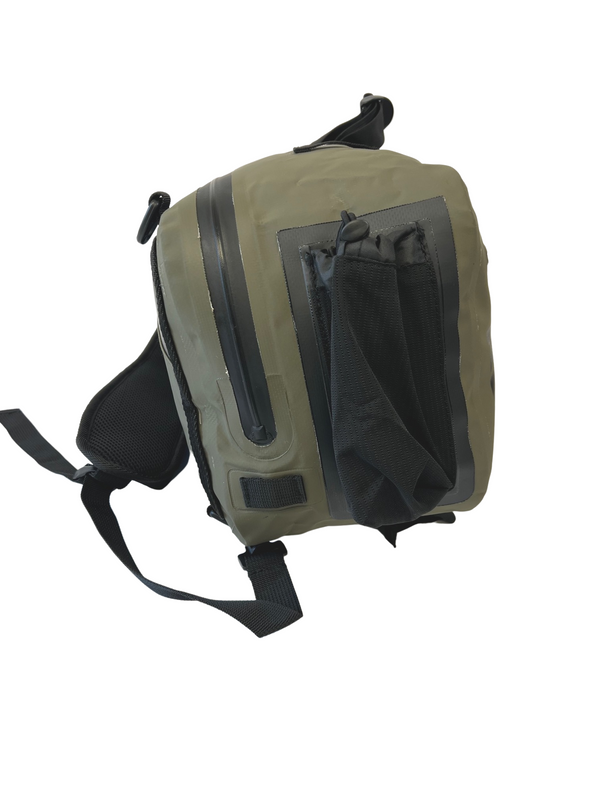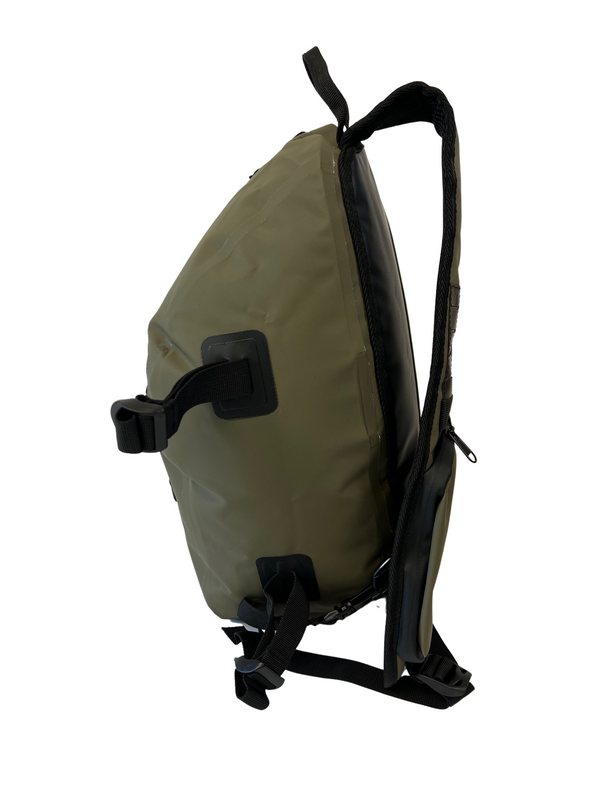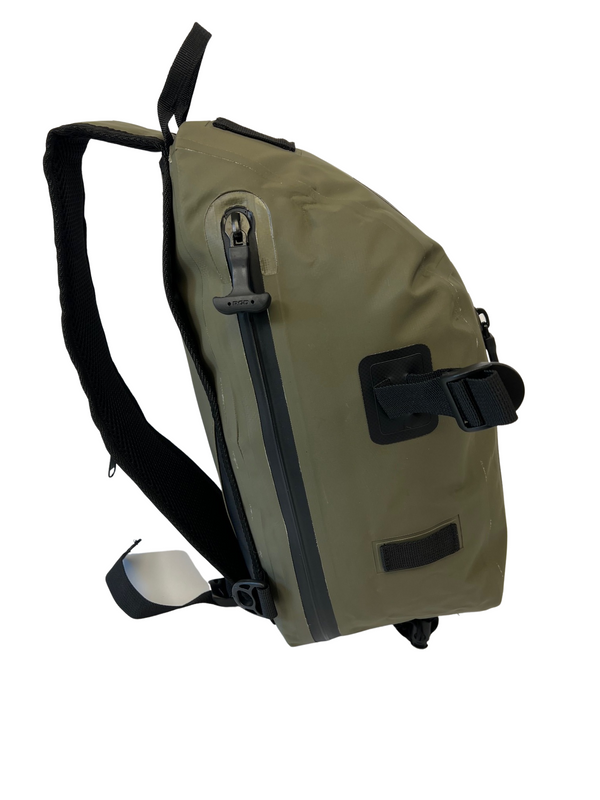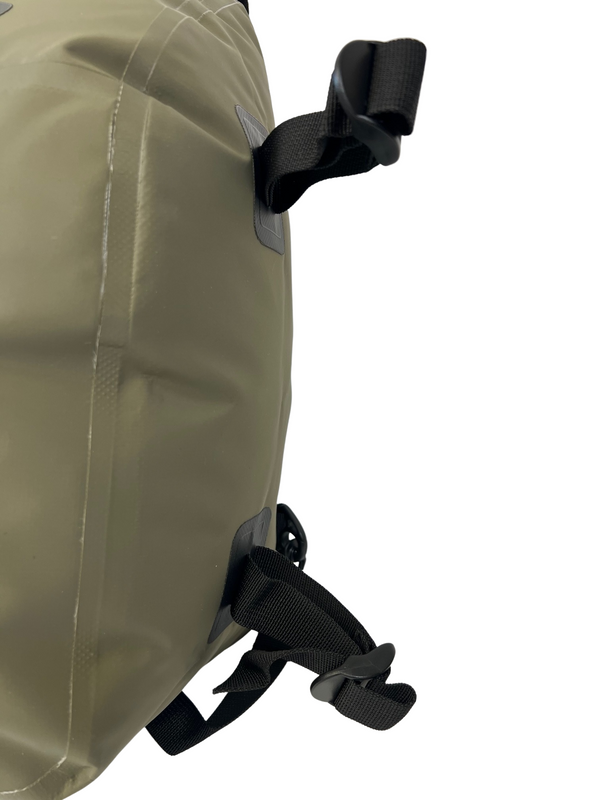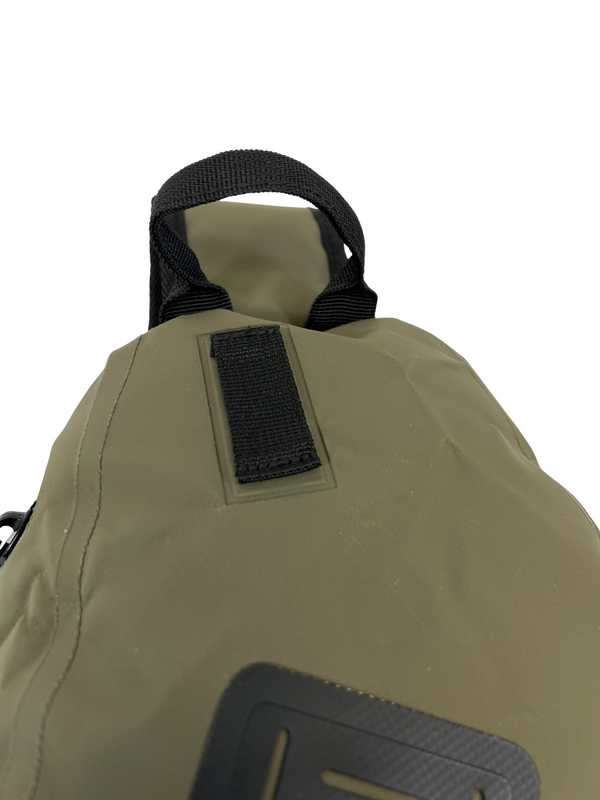 Fully Submersible Waterproof Sling Pack Dry Bag
RGD water proof, scent proof and airtight sling pack dry bag with fully weather proof construction works great as a daily bag or hunting, fly fishing and camping accessory pack. RGD sling packs are constructed of a durable 500D welded PVC exterior shell combined with a SCUBA style fully submersible waterproof, airtight zipper – delivering an unmatched performance bag for the field, flight or float. The lightweight, durable design can be shoulder slung from either side (reversible sling strap) and worn in the front or back. Features multiple d-ring and accessory straps, water bottle pocket and mini strap pocket. Two year unconditional, no-questions warranty. 
Approximate Dimensions (flexes and tapered): 16" tall x 9" wide x 7" deep

Approximate Weight: 23 ounces

Fully Waterproof Air Tight SCUBA style zippered main enclosure and primary external pocket
Adjustable Carry - right or left shoulder, front or back sling
Nylon top grab handle
Integrated mesh fully draining water bottle/accessory pocket 
D-ring clips for gear and external straps for attaching landing nets or other peripherals
Air tight, water tight, scent tight design
Double stitched seams
Small zippered easy-access 6.5" x 3" pocket on sling strap (non waterproof)
500D PVC full waterproof exterior shell
Two year unconditional warranty
Portable, sturdy, and resistant to the elements.
Much like their other products this one is another I feel confident braving the elements with. I had it slung on when I was in the deer woods from early season to the winter. It has a fairly rigid shape that is nice to carry whether it's loaded or only a few items. Lots of ways to secure and leash things as well. And most importantly was easy to clean off.