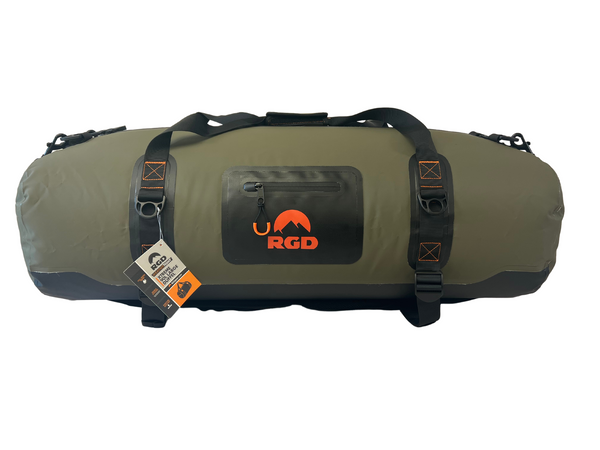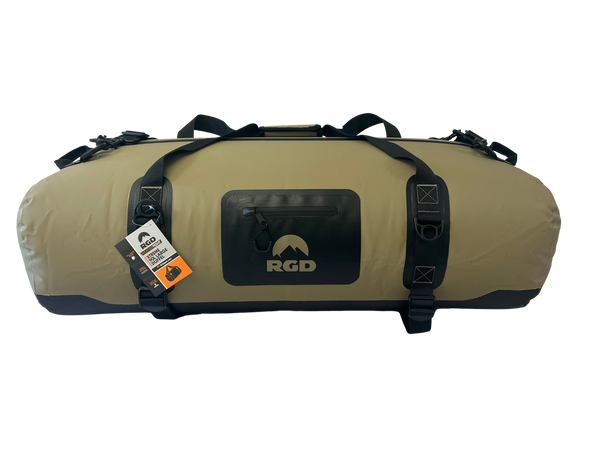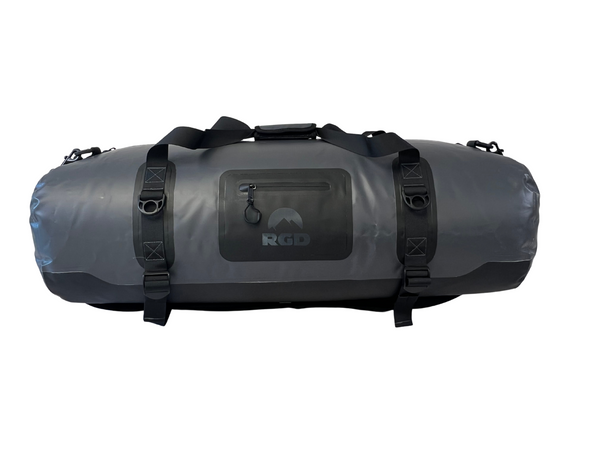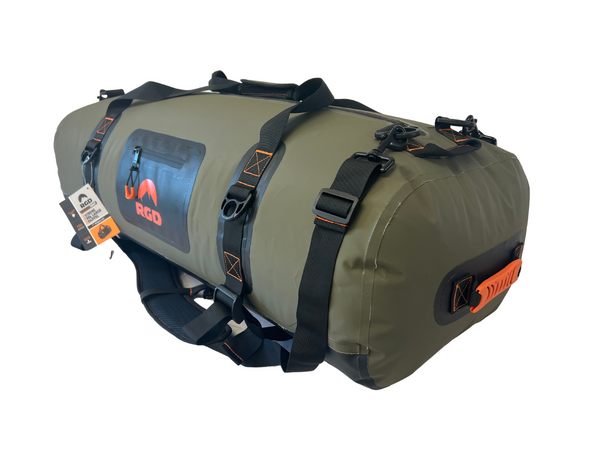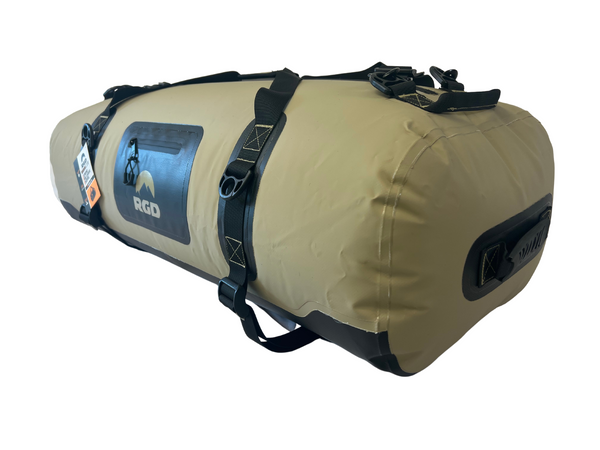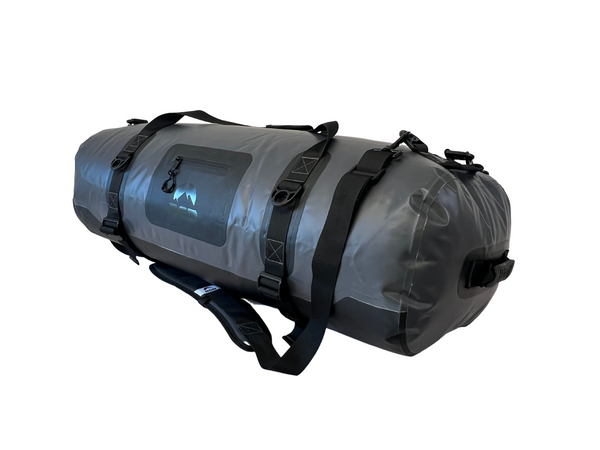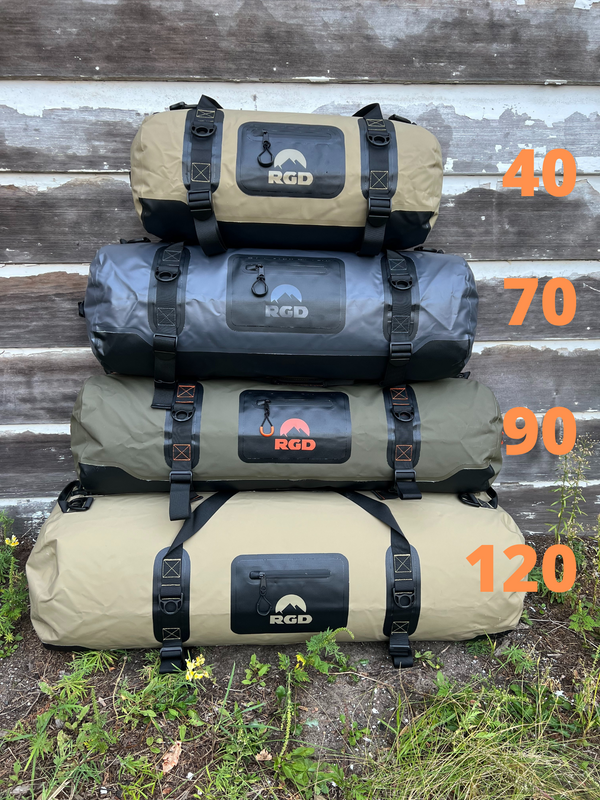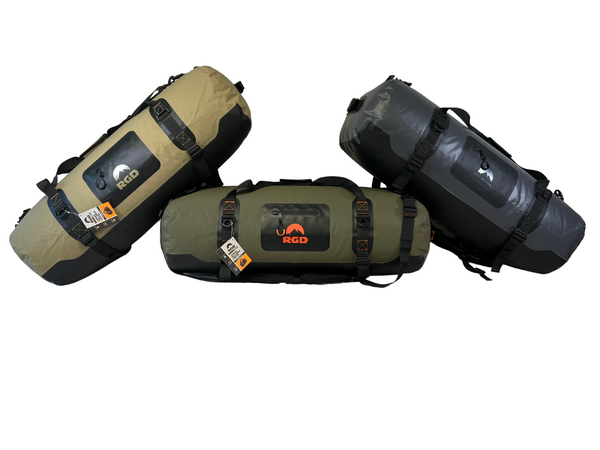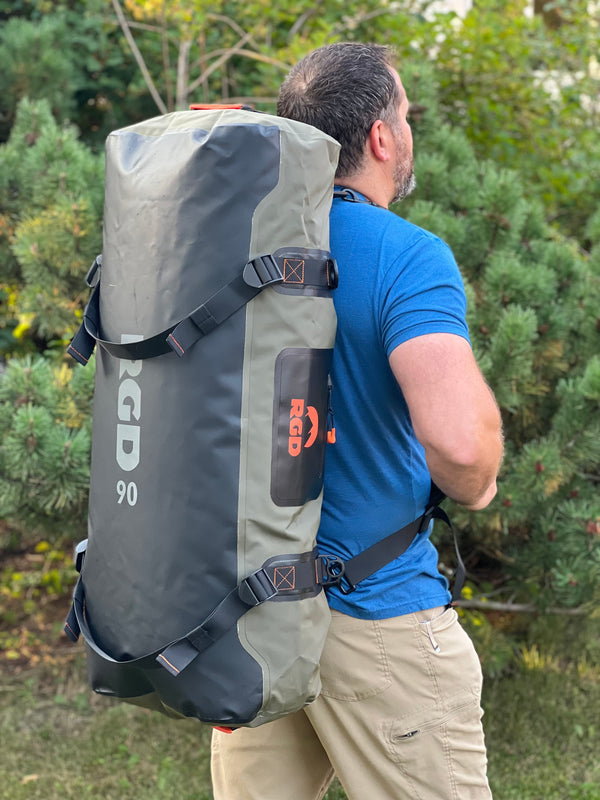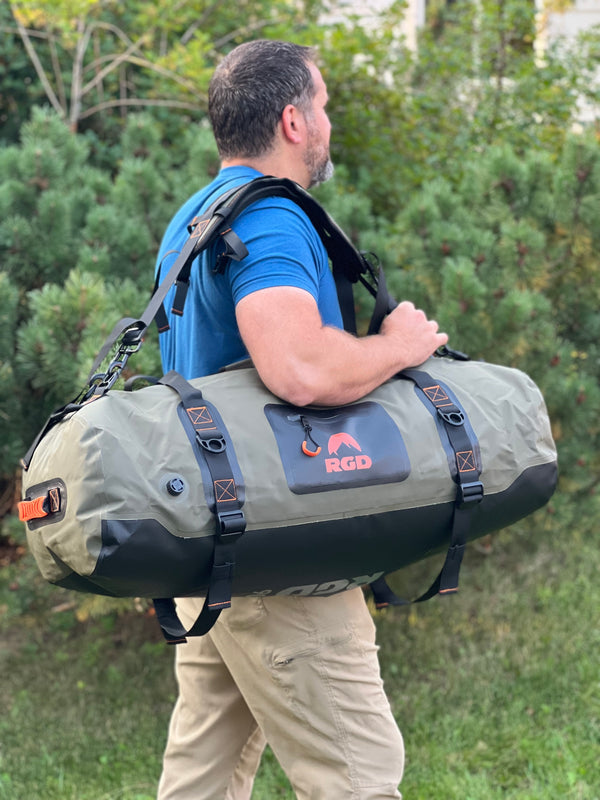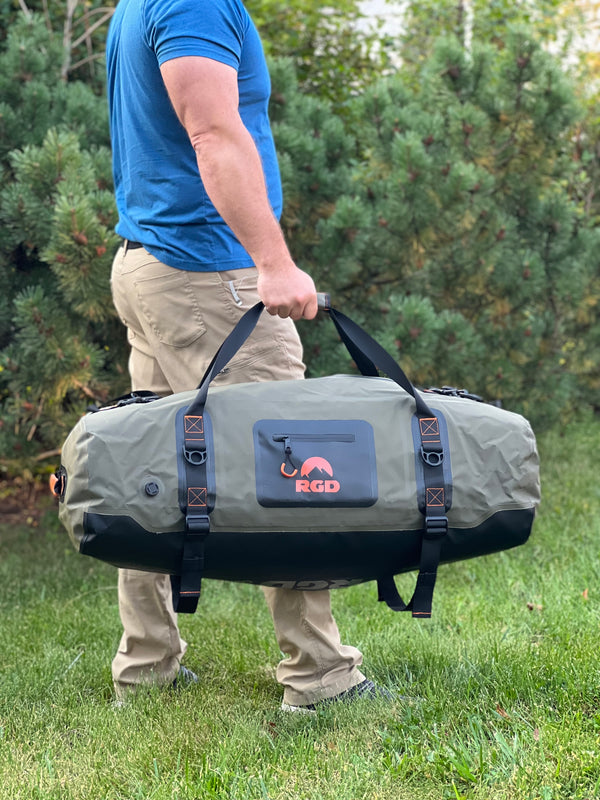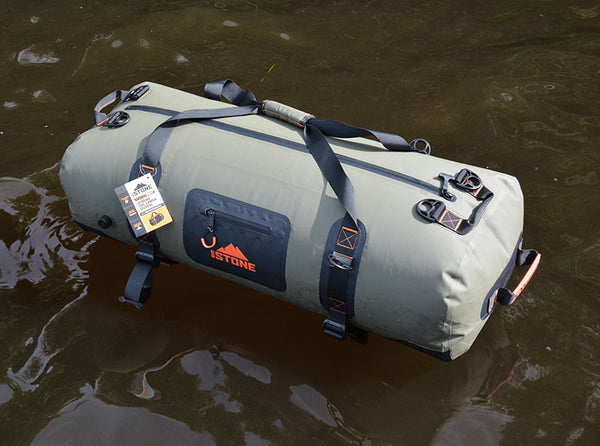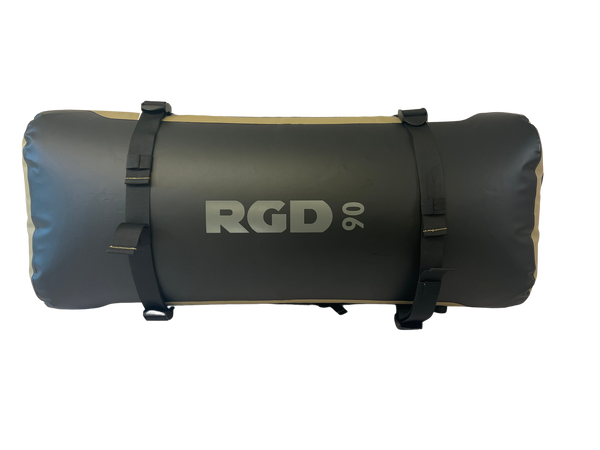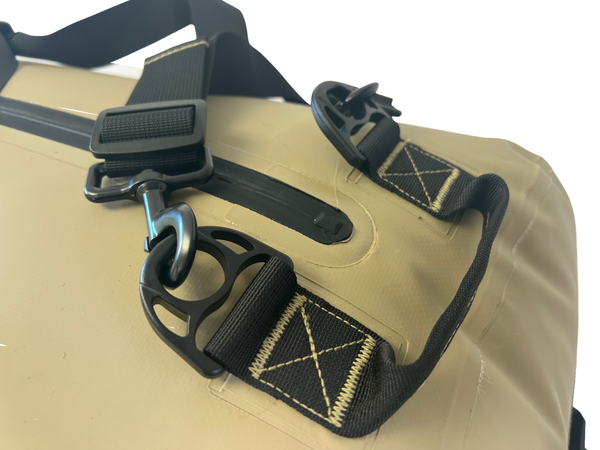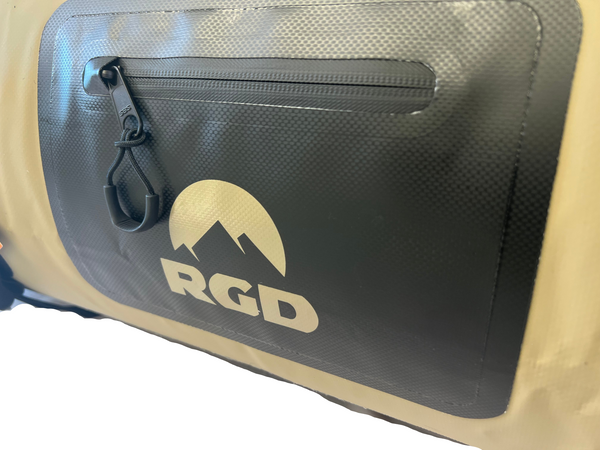 90 Liter XL RGD Fully Submersible Waterproof Duffel
RGD weatherproof duffel bags are engineered to fit the demands of weekend and hardcore outdoor enthusiasts alike. Built to handle environmental extremes, the Big Stone duffles protect clothing, gear and valuables from the harshest of conditions. Big Stone duffels have been thoroughly tested to protect against rain, snow, dust and even odors. Every RGD duffel bag is constructed of a durable PVC exterior shell combined with a SCUBA style fully submersible waterproof and airtight zipper with double stitched seams – delivering an unmatched performance bag for the field. Duffels are available in 40, 70, and 90-liter sizes – providing size options for any travel adventure, from a weekend getaway to a week-long mountain expedition. The lightweight, durable design can be shoulder slung, worn as a backpack or handheld from the heavy-duty grab handles, providing hands-full versatility.
Dimensions: 33.5" X 15" X 15"
Weight: 3 lb 6 ounce
Fully Waterproof and air tight SCUBA style zipper
3-way Adjustable Carry - backpack, shoulder bag or handheld duffel
Heavy-Duty Grab handles
Air tight, water tight, scent tight design
Double Stitched Seams
Bleeder valve for compressing air outward for space-saving or adding air for flotation
Fully waterproof internal pocket
Water resistant external pockets
500D PVC full waterproof exterior shell
Lifetime warranty against defect
Great company
They are putting out a great product with amazing customer service. Thanks guys.
Zipper
I had my bag for less than a week and the main zipper busted off. I contacted through the link and you guys gave me zero hassle and helped remedy the situation immediately. Thank you guys for your epic customer service support. Love these bags and this company. Will definitely be ordering more.
Perfect for the canoe!
I bought this to take as a rugged waterproof duffel for my overnight canoe trips and it worked perfectly for the cause. The waterproofing worked great when I took on some water in the rapids and it's rugged enough that I didn't feel bad tossing it around once I got to camp. It feels durable and doesn't seem like it will rip easily. I didn't vent the air when the bag was in the canoe so that if I tipped it wouldn't sink, though, I'm not sure if it would or not. Maybe I'll test that out next time I go!
In terms of size, the 90L fit my small trail tent and smaller compressed sleeping bag along with some gear and clothes, though, I did use a small secondary bag (the standard roll down kayak bags you can get anywhere) for small odds and ends and a bucket for my food. There are bigger versions of these bags, though, for paddling, I didn't want to put all the weight in one spot in the boat, so, for me, it was the perfect size.
Overall, I would recommend. The customer service is great, the product is great, and the pricing felt consistent with what I was seeing for similar products elsewhere.
Great bag
Strong as can be, very happy