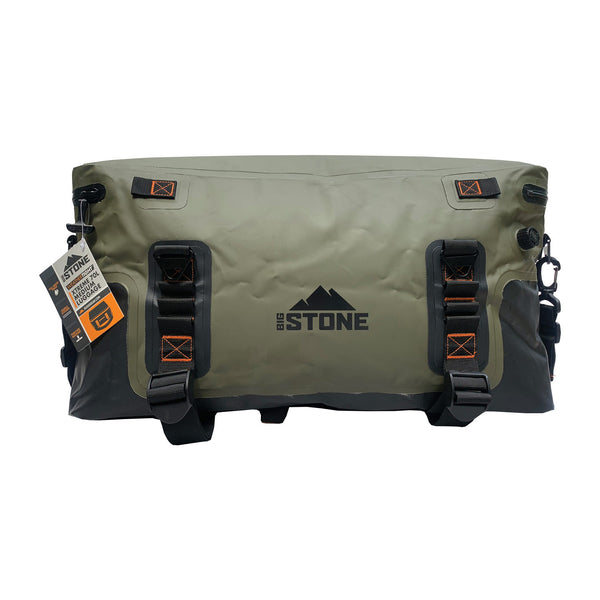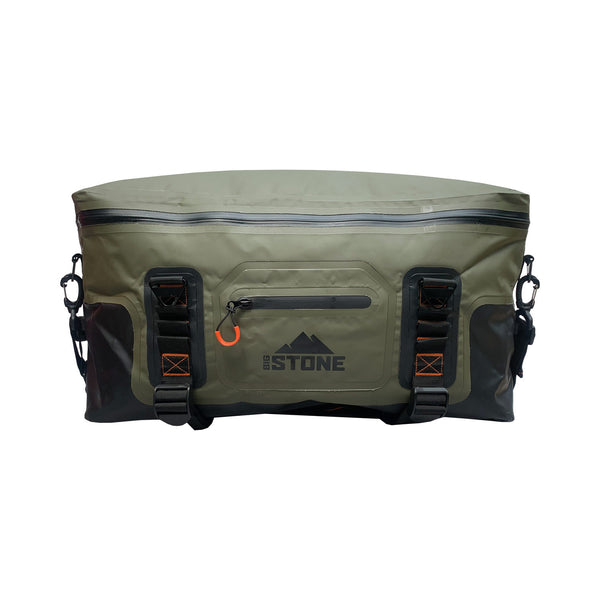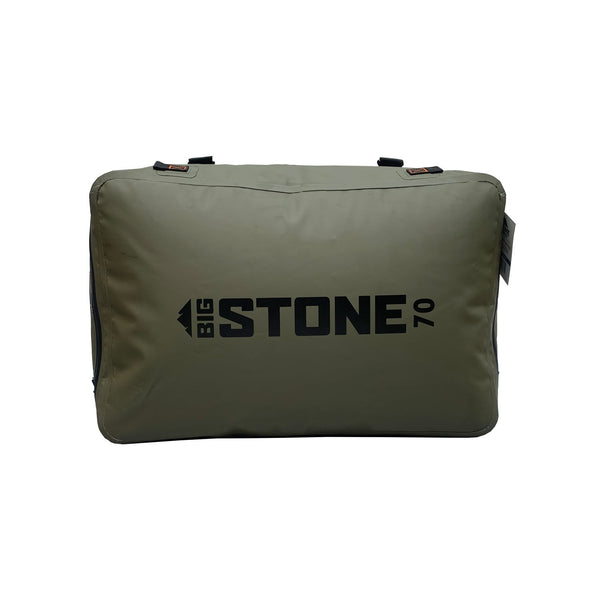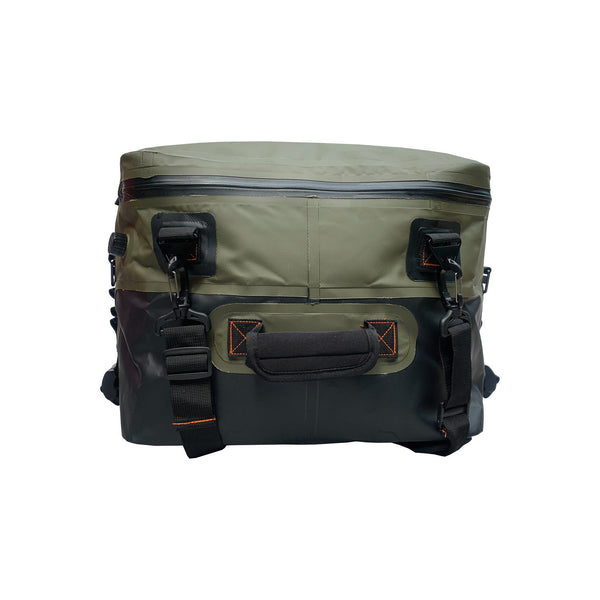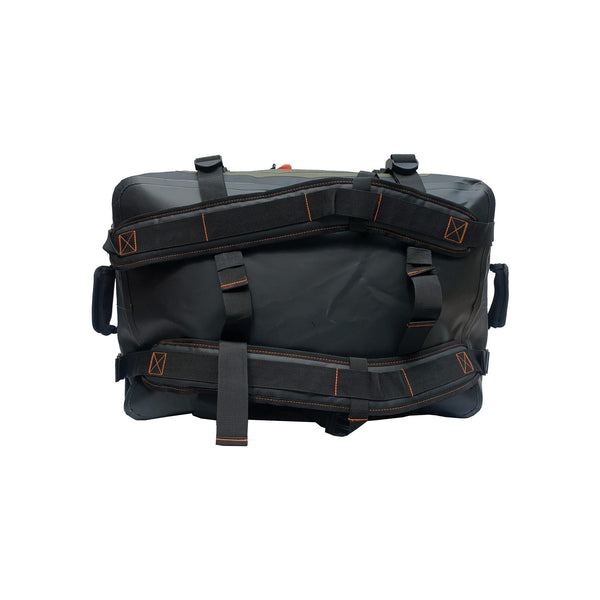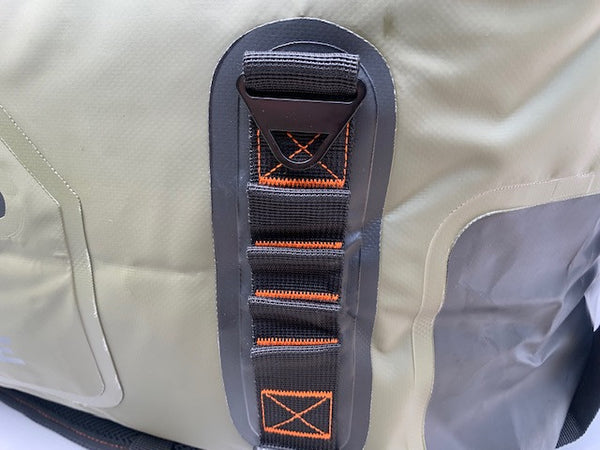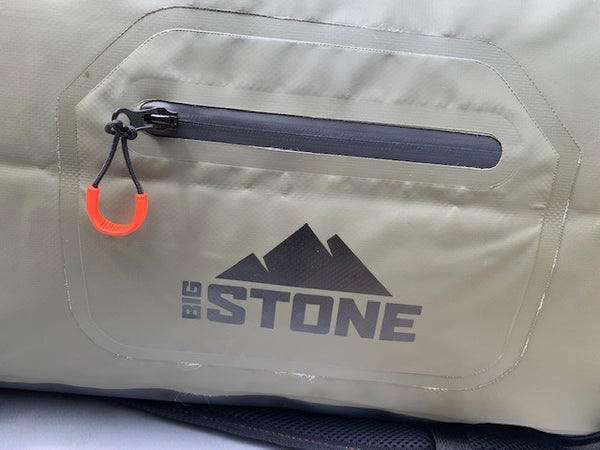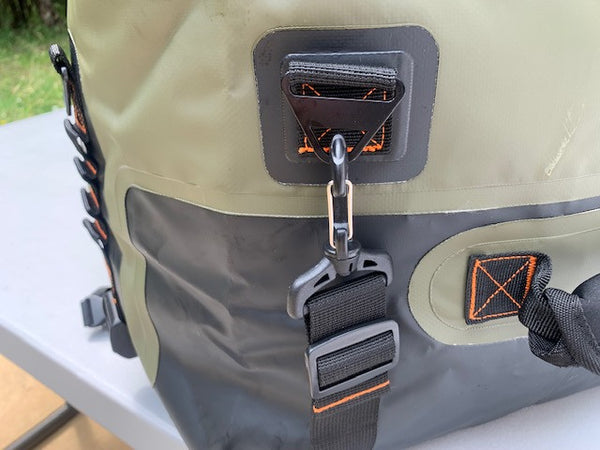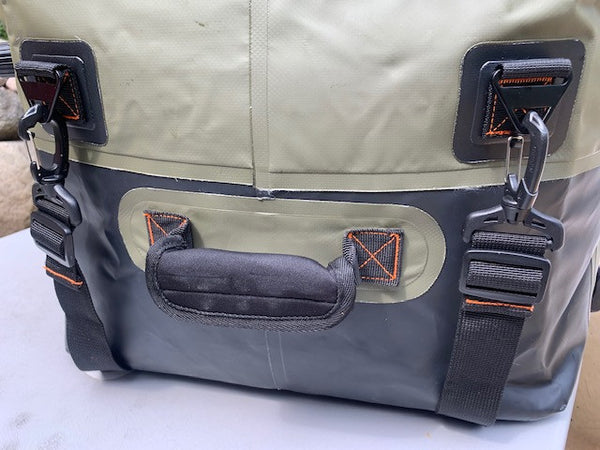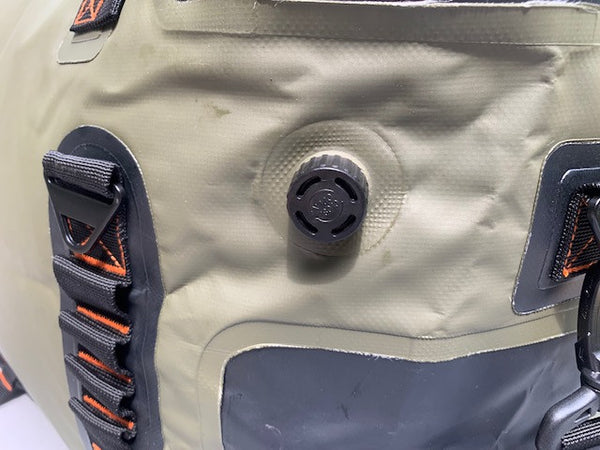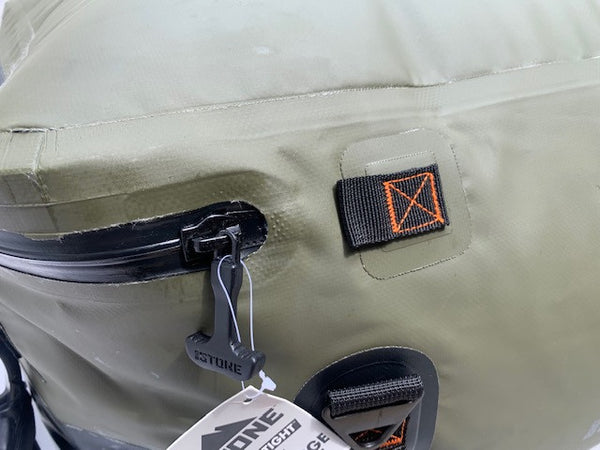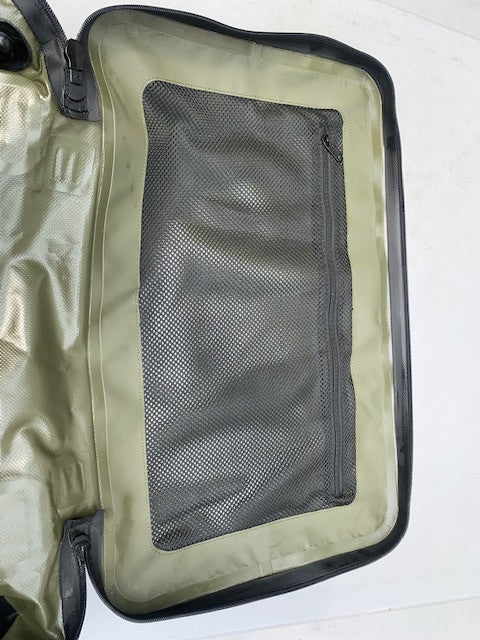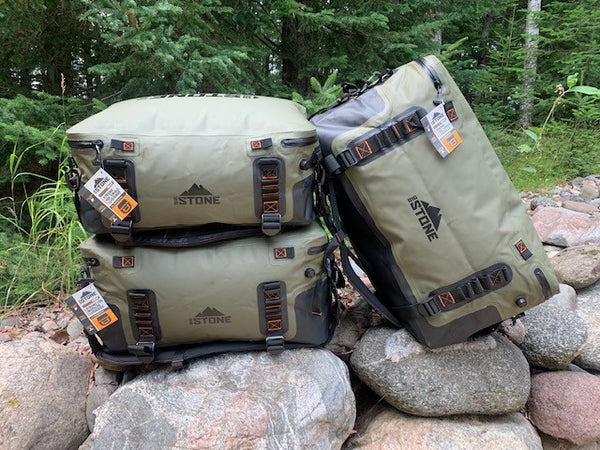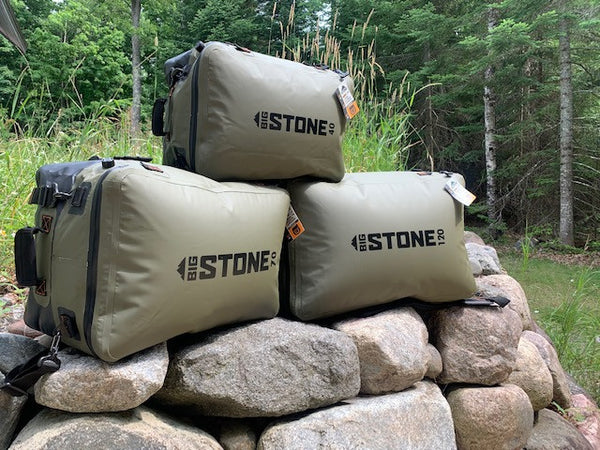 70 Liter Big Stone Airtight Submersible Luggage by RGD
Big Stone weatherproof and airtight luggage bags provide a full open zip top with the most element-protective zipper available. Big Stone luggage has been thoroughly tested to protect against rain, snow, dust and even odors. Every Big Stone luggage bag is constructed of a durable PVC exterior shell combined with a SCUBA style fully submersible waterproof, airtight zipper and double stitched seams – delivering an unmatched performance bag for the field, flight or float. Luggage bags are available in 40, 70, and 120-liter sizes – providing size options for any travel adventure, from a weekend getaway to a week-long mountain expedition. The lightweight, durable design can be shoulder slung, worn as a backpack or handheld from the heavy-duty grab handles, providing hands-full versatility.
Approximate Dimensions (flexes): 23.5" X 15.75" X 11.5"
Approximate Weight: 55 ounces
Fully Waterproof Air Tight SCUBA style zipper
3-way Adjustable Carry - backpack, shoulder bag or handheld
Heavy-Duty Grab handles
Air tight, water tight, scent tight design
Double Stitched Seams
Bleeder valve for compressing air outward for space-saving or adding air for flotation
Fully waterproof internal mesh pocket built into top
Water resistant external pockets
500D PVC full waterproof exterior shell
Lifetime warranty against defect
Awesome bags!
Ordered the 70 and the 40 and they were perfect for what I needed. No more overloading the cab of my truck when it's raining, I can throw them in the bed and not worry about my gear getting wet. Love the look, versatility, and they collapse down to nothing when you need to store them away! Also great customer service. I never received a confirmation email with my order so I called to verify and Jeff called me back immediately and sent me a text of the shipping label when they shipped. A+
Bought for Scent Free Clothing 70L
I have used a simple river roll-down bag for my scent-free whitetail hunting gear for years. I got tired of pulling everything out to get to the items I wanted to wear, so I bought this bag. I have always loved being able to throw my hunting clothes bag in the bed of my truck without worrying about rain, so that's what led me to look at waterproof and air-tight bags. I LOVE this bag. You do need to lube the zipper, but that makes it very easy to zip for weeks at a time before you need to re-lubricate. I went one step further and bought the perfect sized hanging closet organizer ($13 at BB&B) and put it in the bag sideways. now all my base layers are separated from mid-layers and outer-layers. Super cool. My only suggestion would be to add a handle to the long side (just like the ones on the ends) so you can carry it like a suitcase. I like it so much I bought a smaller bag of theirs to use as a duck blind bag for our very wet skiff.
70L Big stone bag.
I've used this bag at least 15 times and it is 100% air/water tight.
I did have the zipper start to come apart ,I emailed RGD and they sent me a new bag the next day no questions asked for $9 shipping.
The customer service here is by far the best I've had in a long time.
I will continue to do service with Rgd and look forward to buying more Gear from them.
-Joe
Quality bag!
I haven't had a chance to break it in much, but I'm excited to. The material and quality seems really nice, well manufactured. Quick shipping and friendly service.