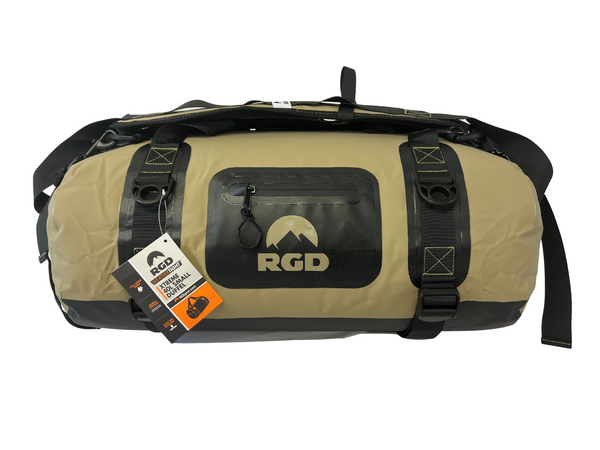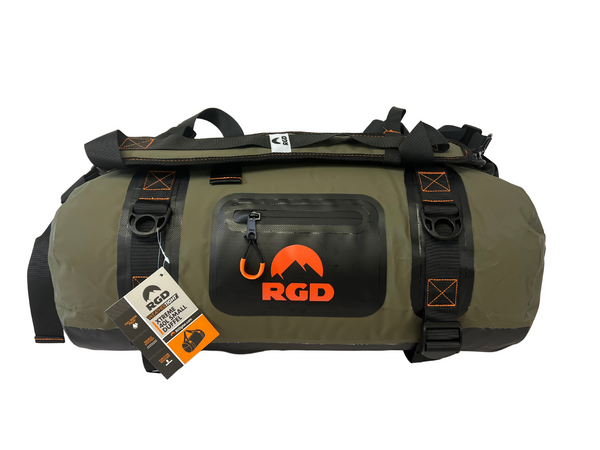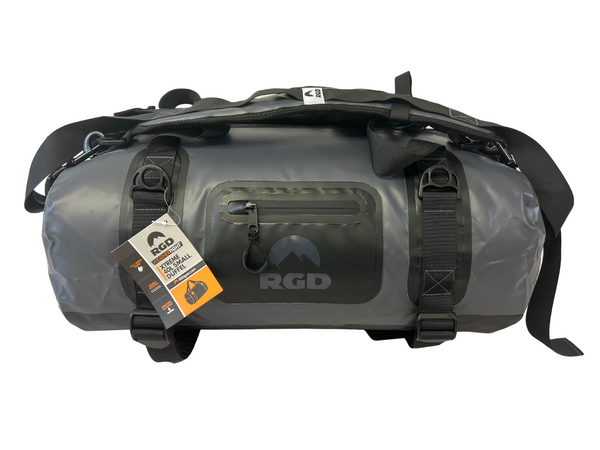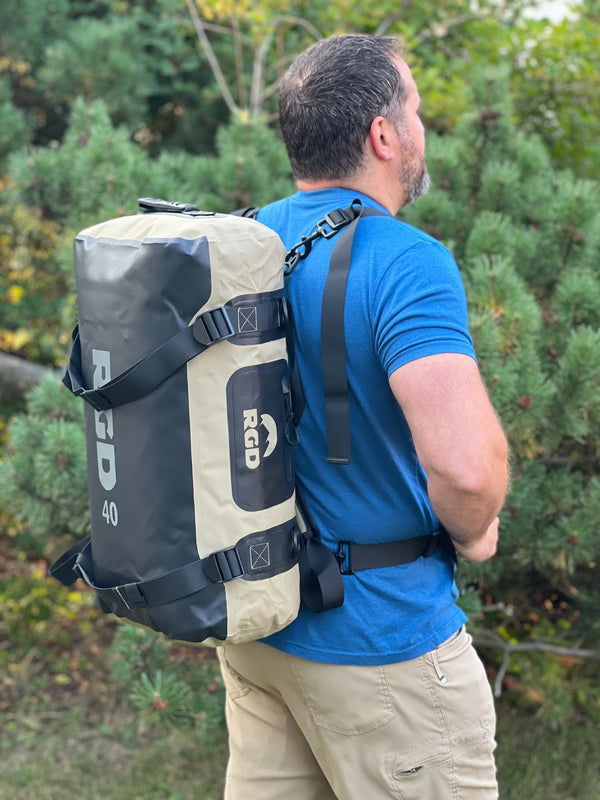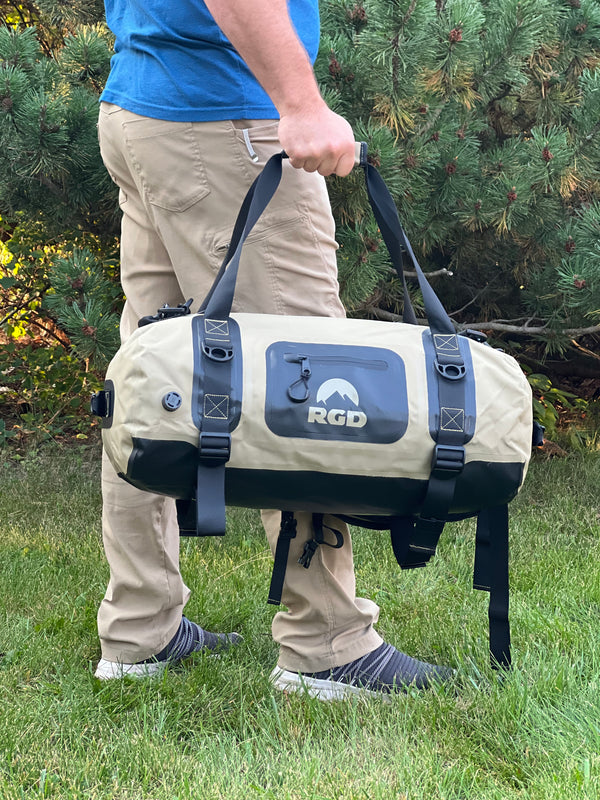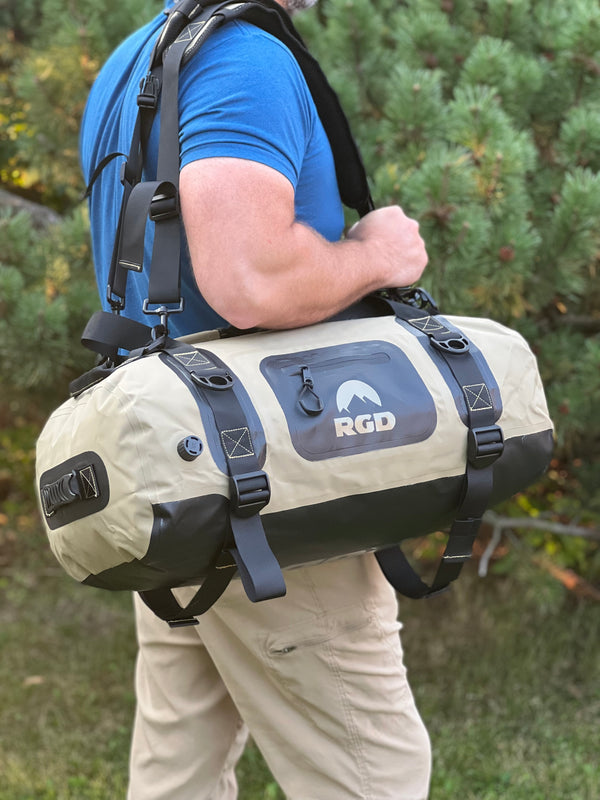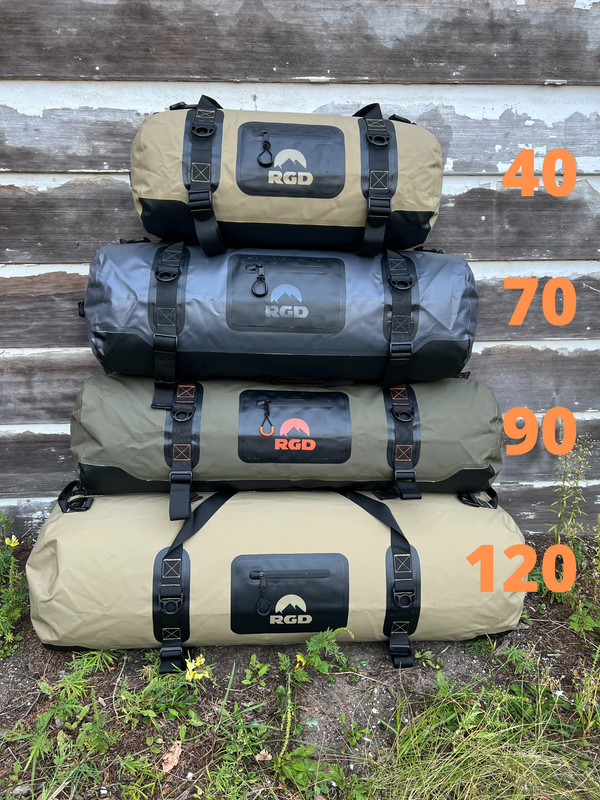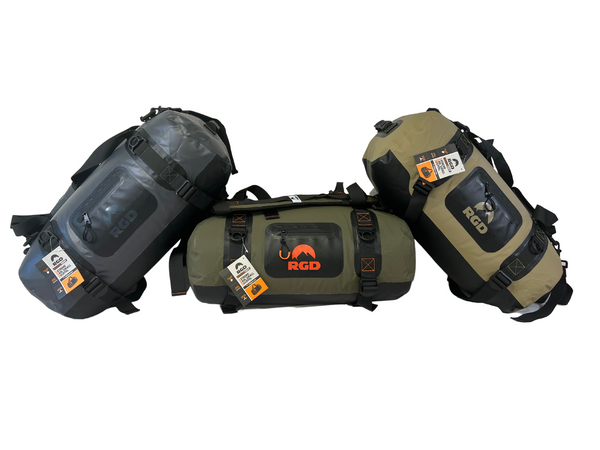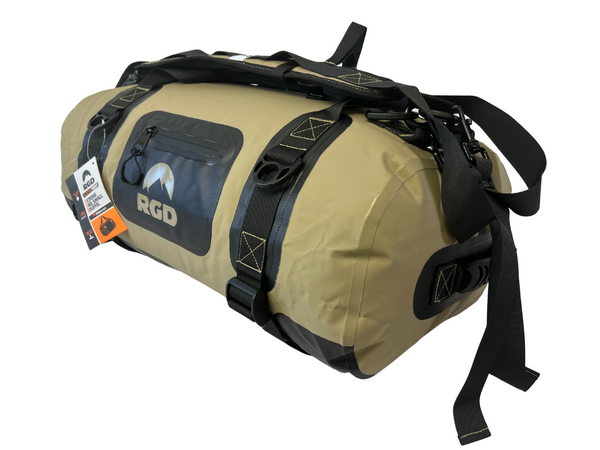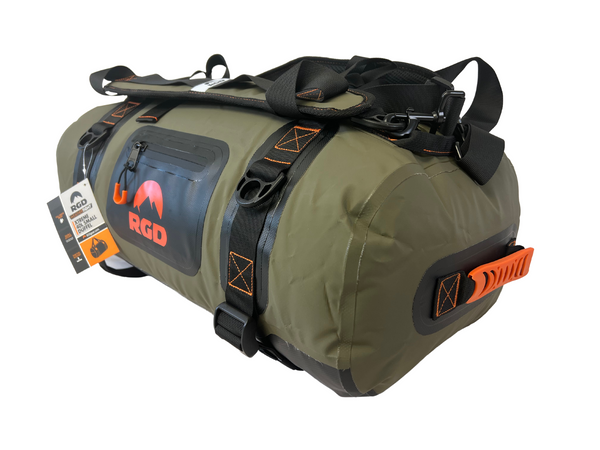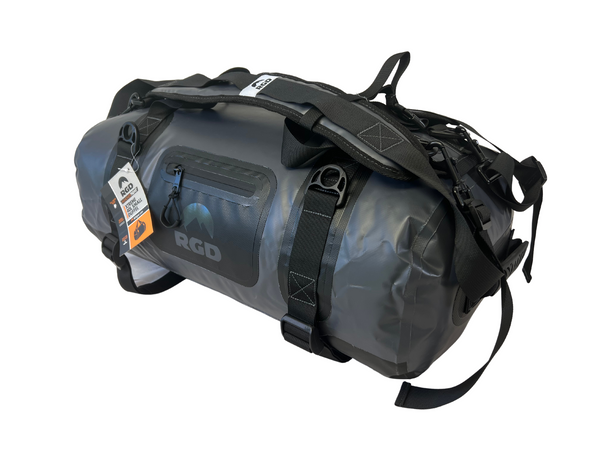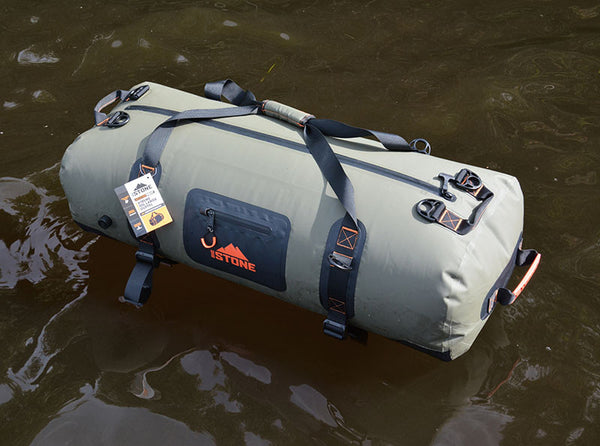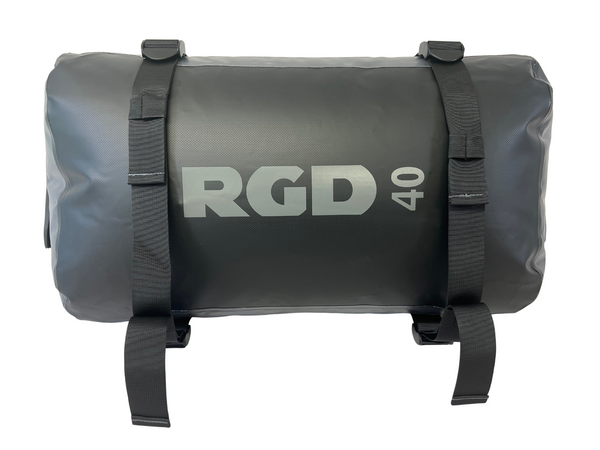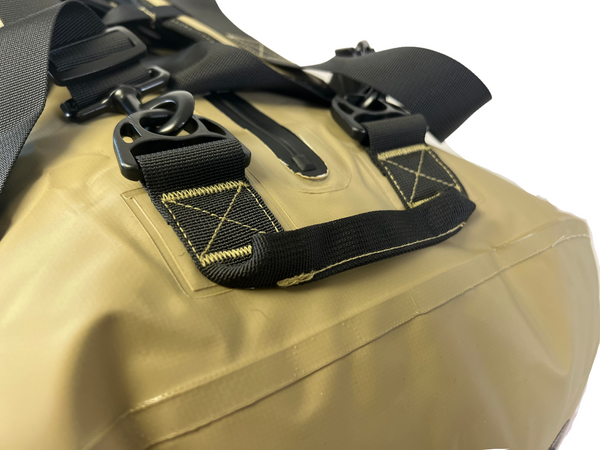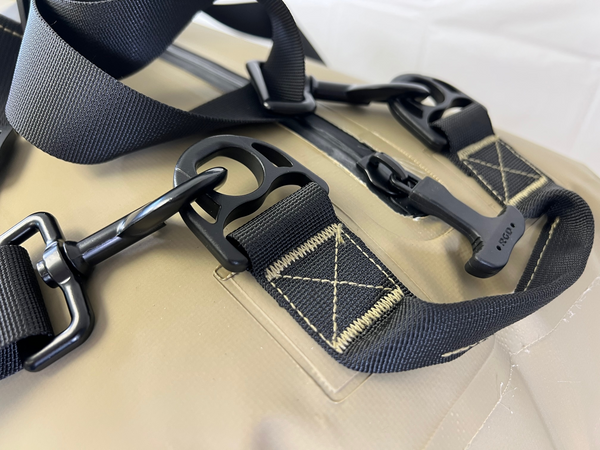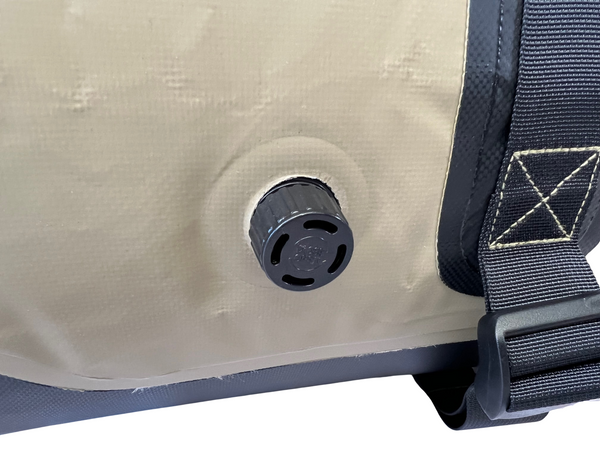 40 Liter RGD Fully Waterproof Submersible Duffel
RGD weatherproof duffel bags are engineered to fit the demands of weekend and hardcore outdoor enthusiasts alike. Built to handle environmental extremes, the Big Stone duffles protect clothing, gear and valuables from the harshest of conditions. Big Stone duffels have been thoroughly tested to protect against rain, snow, dust and even odors. Every RGD duffel bag is constructed of a durable PVC exterior shell combined with a SCUBA style fully submersible waterproof, airtight zipper and double stitched seams – delivering an unmatched performance bag for the field. Duffels are available in 40, 70, and 90-liter sizes – providing size options for any travel adventure, from a weekend getaway to a week-long mountain expedition. The lightweight, durable design can be shoulder slung, worn as a backpack or handheld from the heavy-duty grab handles, providing hands-full versatility.
Dimensions: 25.5"L X 13.25"W X 12.25"H (

A

pproximate, bag flexes)

Airline carry-on legal
Weight: 2 lb 13 ounces
Fully Waterproof Air Tight SCUBA style zipper
3-way Adjustable Carry - backpack, shoulder bag or handheld duffel
Heavy-Duty Grab handles
Air tight, water tight, scent tight design
Double Stitched Seams
Bleeder valve for compressing air outward for space-saving or adding air for flotation
Fully waterproof internal pocket
Water resistant external pockets
500D PVC full waterproof exterior shell
Lifetime warranty against defect
Gift for grandson
Extremely pleased with the personal service. The owner couldn't have been more accommodating and shared that new styles will be introduced at year-end or soon into the new year. My grandson loves his duffel and I will be ordering another for his brother once we see what the new designs will look like.
service
love the products, well built and received my order in just a couple days I will be definitely purchasing more items in the future
Good design
This is a well thought out small duffel. While I just got it and haven't put it to any heavy duty abuse yet, I see it is made of similar dernier nylon as other more well known, high end bags. What I liked was the multi carrying options: hand held, over shoulder sling, and/or full backpack methods. Should be good for far away fishing trips- from car, to airplane, to car, to boat ride up a rainy river. It did well in the back of a pickup for a 6 hour drive in mostly rainy weather, leaving more room for 3 of us up in the cab. It has more versatility than other waterproof duffels I've seen. Great bag!
Stands up to the name
This bag is phenomenal. It holds its shape well even when stuffed with odd-shaped items or soft clothes. With a little bit of work you can fill it to the brim. I wasn't worried about it bursting. On that note, I've not seen any real wear on it. It traveled with me for weeks on my hunting trips this past season. I've been using it on range trips, and some travel. It's fun knowing I can trust my stuff if I go out in the elements. Highly recommend.