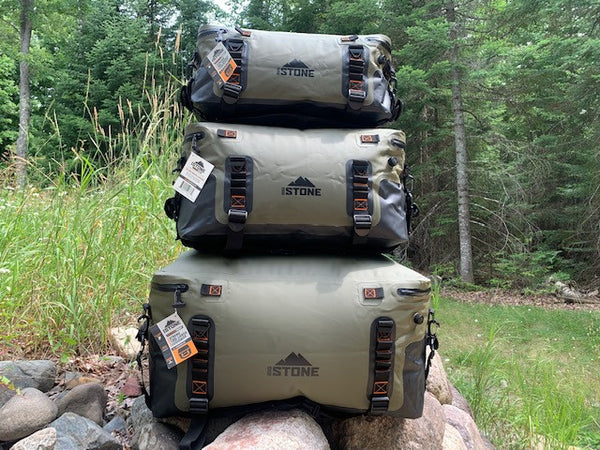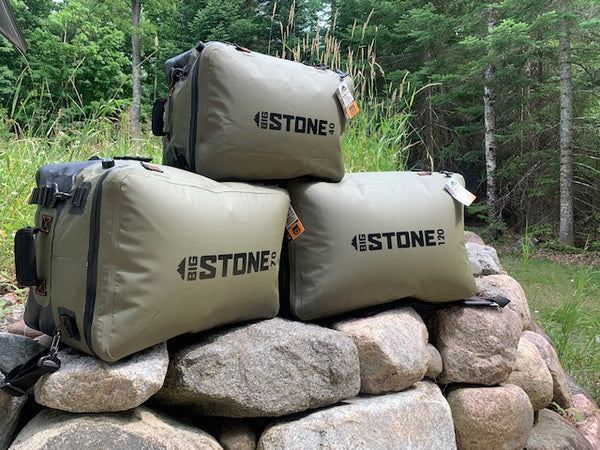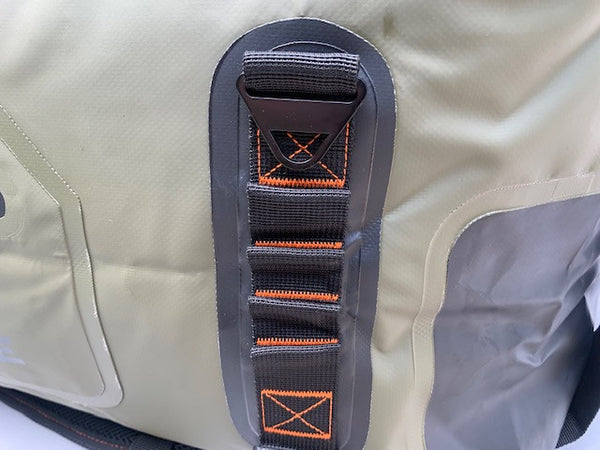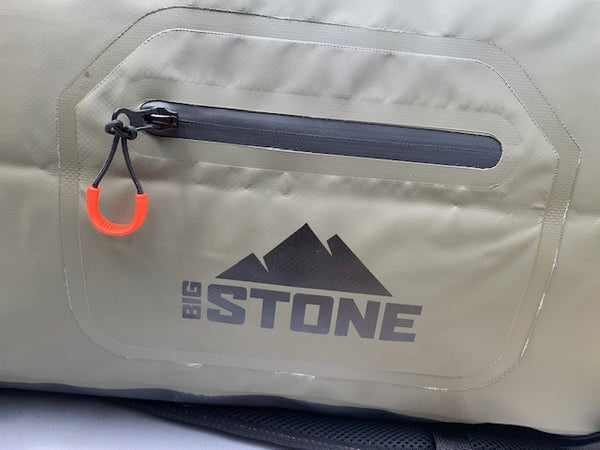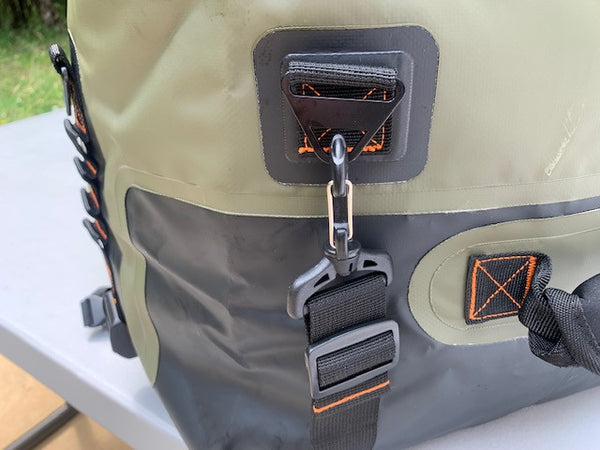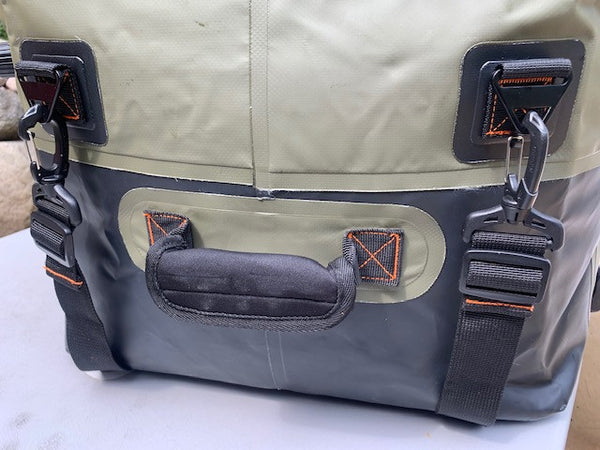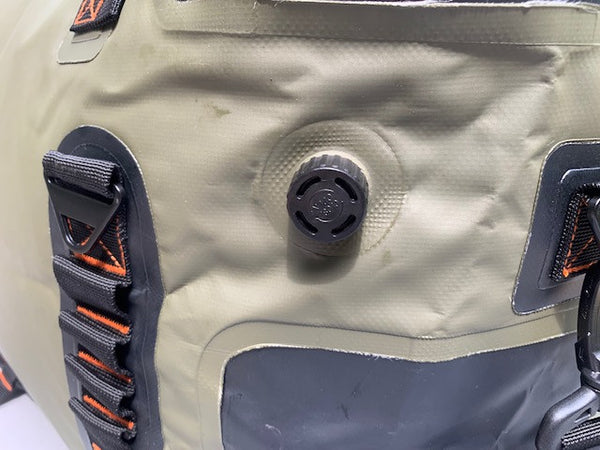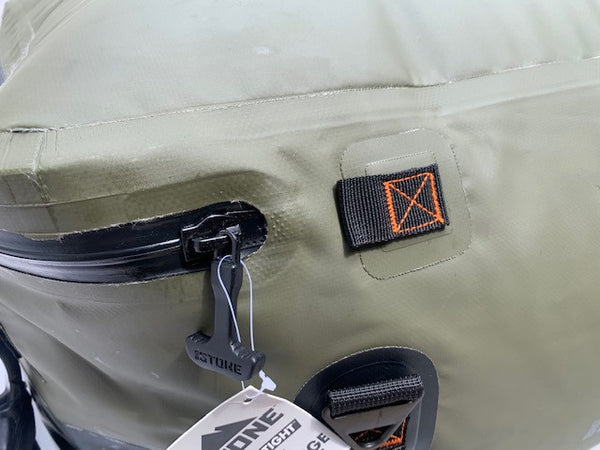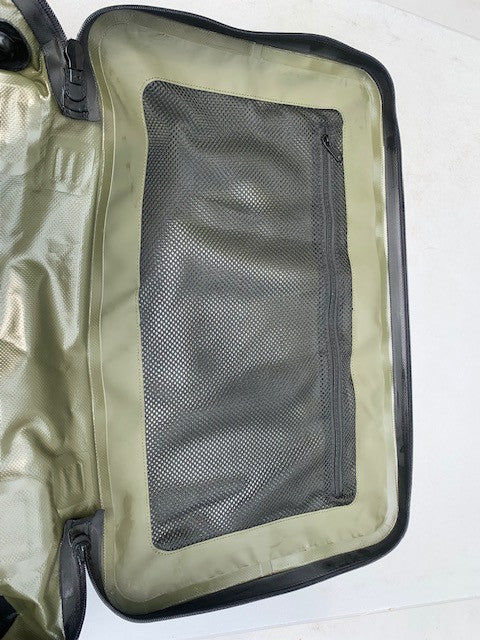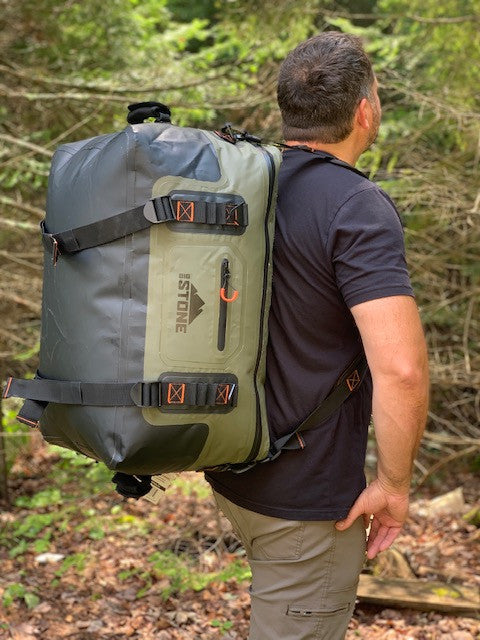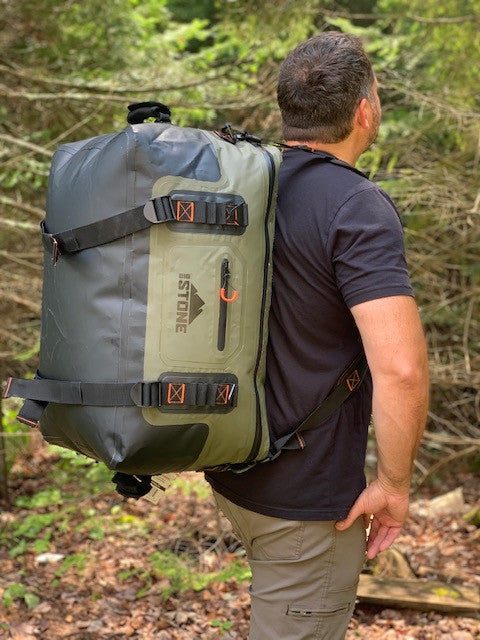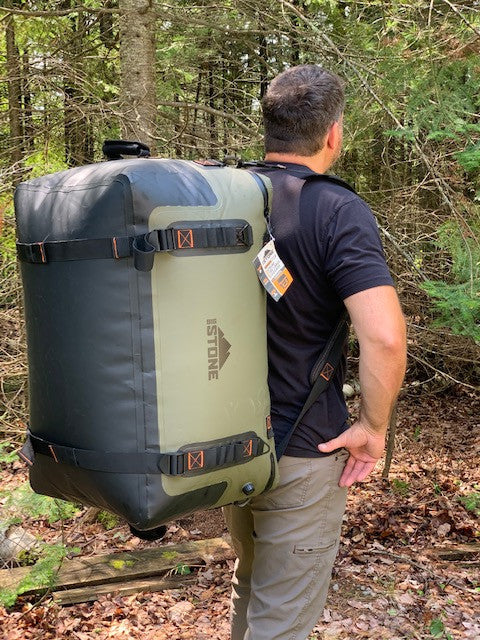 3-Pack Big Stone Airtight Luggage by RGD
Regular price
$429.99
Sale price
$539.97
Big Stone weatherproof and airtight luggage bags provide a full open zip top with the most element-protective zipper available. Big Stone luggage has been thoroughly tested to protect against rain, snow, dust and even odors. Every Big Stone luggage bag is constructed of a durable PVC exterior shell combined with a SCUBA style fully waterproof, airtight zipper and double stitched seams – delivering an unmatched performance bag for the field, flight or float. Luggage bags are available in 40, 70, and 120-liter sizes – providing size options for any travel adventure, from a weekend getaway to a week-long mountain expedition. The lightweight, durable design can be shoulder slung, worn as a backpack or handheld from the heavy-duty grab handles, providing hands-full versatility.
Approximate Dimensions (flexes): 23.5" X 15.75" X 11.5"
Approximate Weight: 55 ounces
Fully Waterproof Air Tight SCUBA style zipper
3-way Adjustable Carry - backpack, shoulder bag or handheld
Heavy-Duty Grab handles
Air tight, water tight, scent tight design
Double Stitched Seams
Bleeder valve for compressing air outward for space-saving or adding air for flotation
Fully waterproof internal mesh pocket built into top
Water resistant external pockets
500D PVC full waterproof exterior shell
Lifetime warranty against defect
The Best All Around Luggage!
As a person who has traveled more than 10k miles in 3 weeks, this is our go-to luggage for all of our camping and traveling needs. The quality of each bag is beyond amazing, moreover the degree to which your luggage is waterproof is substantial. For those of you camping in the back country, each of the bags are in fact air tight, however please continue to exercise common sense in Bear Country. Although the quality, integrity and design of the product is amazing, there is one specific reason that goes beyond this statement as to the purchasing of this product and that is the way that Jeff & Kim ensure that your purchase is screened for quality, packed with care, and delivered in the most professional manner. As compared to many of the larger companies on the market, RGD has consistently shown their presence and I along with my wife are avid campers, paddleboarders, hikers, etc. I will ALWAYS choose RGD over any other company in the market as their products are bar-none. As a Ph.D. in the field of Emergency Management, my equipment absolutely has to function and for this reason, whether leisure or for disaster response, I choose RGD for premium assurance that all of my equipment and supplies remain safe.
Keep up the excellent work Jeff & Kim,
You have a customer for life!
Dr. Lamar