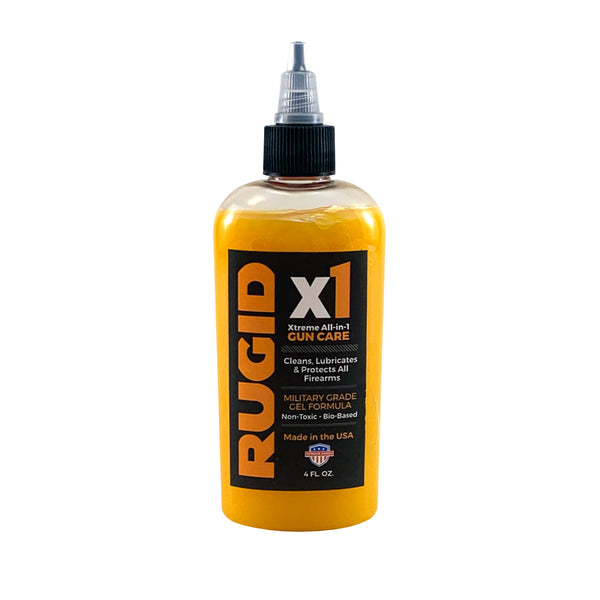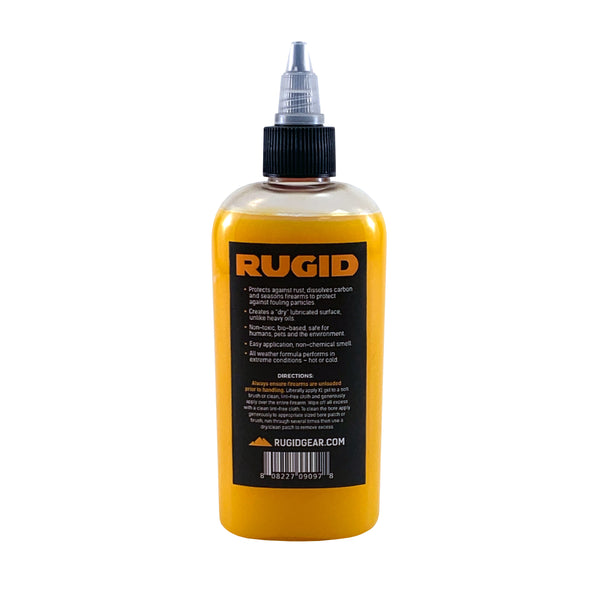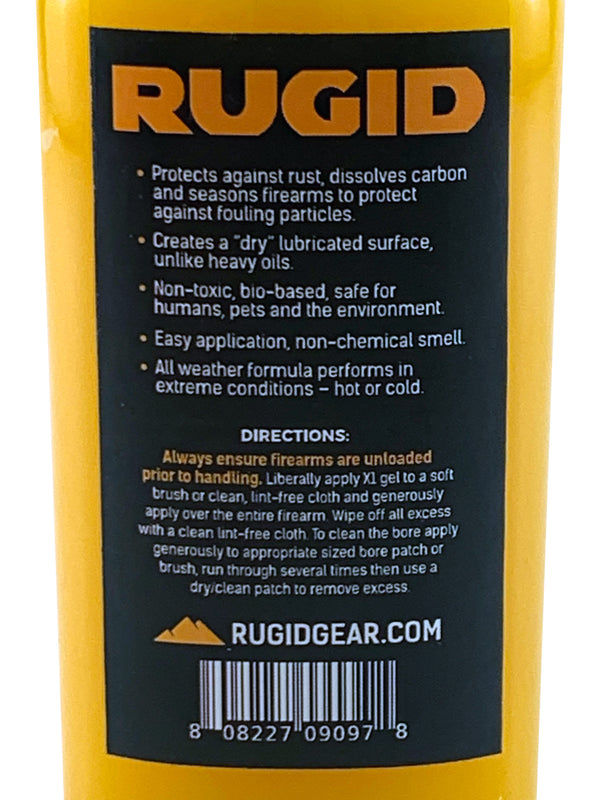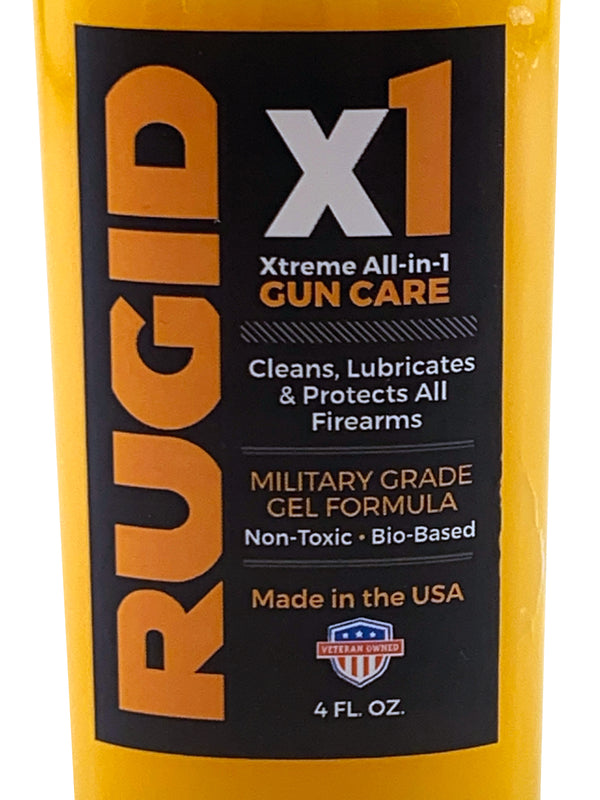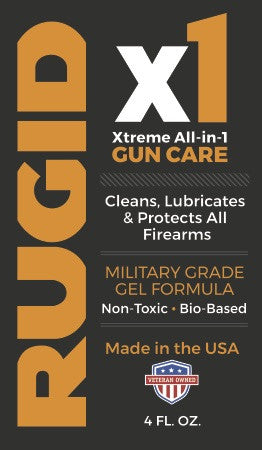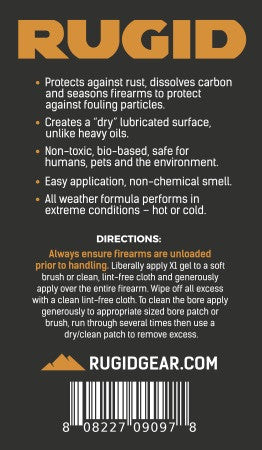 RUGID X1 Gel - Cleans, Lubricates and Protects handguns, rifles and shotguns
Closeout, factory new, discontinued item.
RUGID X1 Cleaner, Lubricant and Protectant - CLP a non-toxic, bio-based cleaning solvent safe around humans and pets. RUGID X1 Gun Cleaner thick gel formula clings to the inside of your bore for extra-deep cleaning, carbon removal and long-lasting protection even in extreme heat or cold.
• Liquifies carbon on contact for cleaning rifles, shotguns, handguns & pistols 
• Provides protective barrier against moisture, copper, lead, rust, dust & dirt
• Gel formula isn't runny like liquids and oils
• Lubricates waterproof zippers for easier operation
• Cleans and lubricates fishing reels and other outdoor gear to protect against harmful saltwater
• Made in the USA!
Good products
The shipping was fast and the products were as described. The knife oil is excellent and really helped with some hard to open knives.