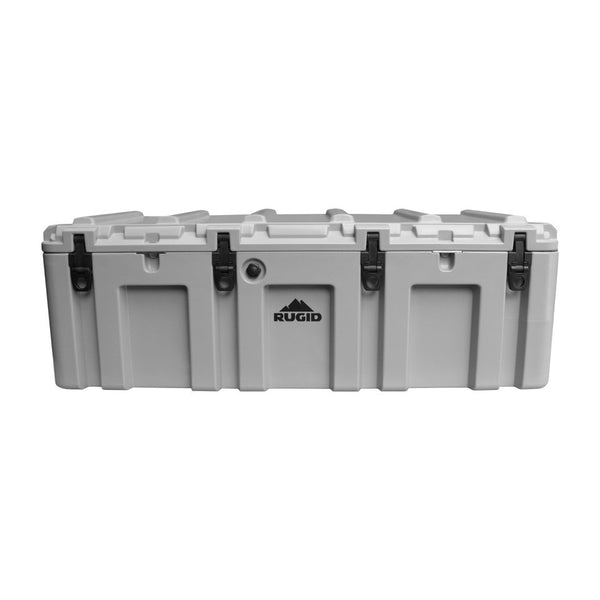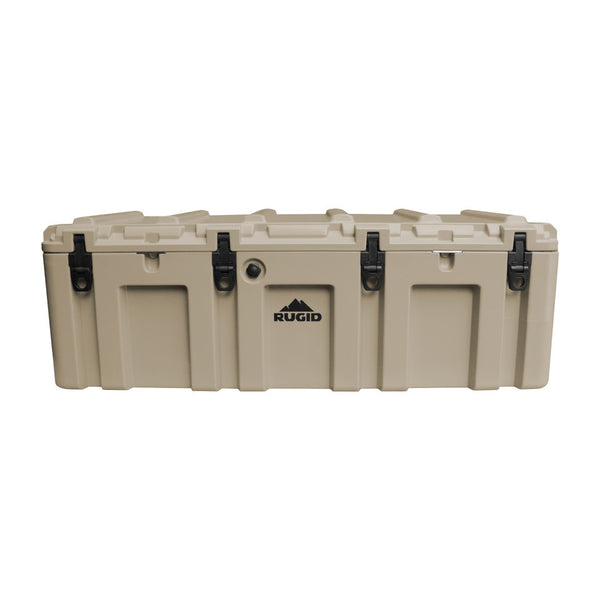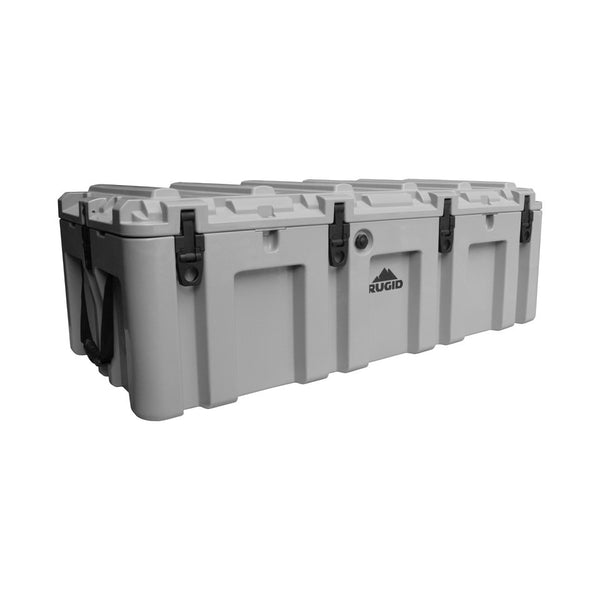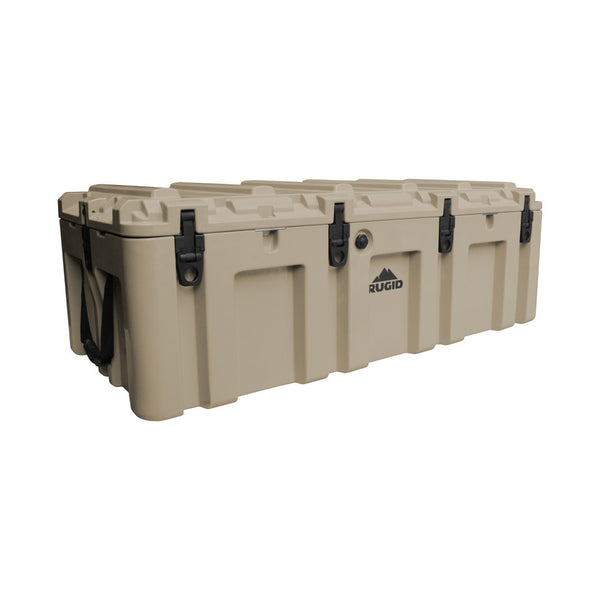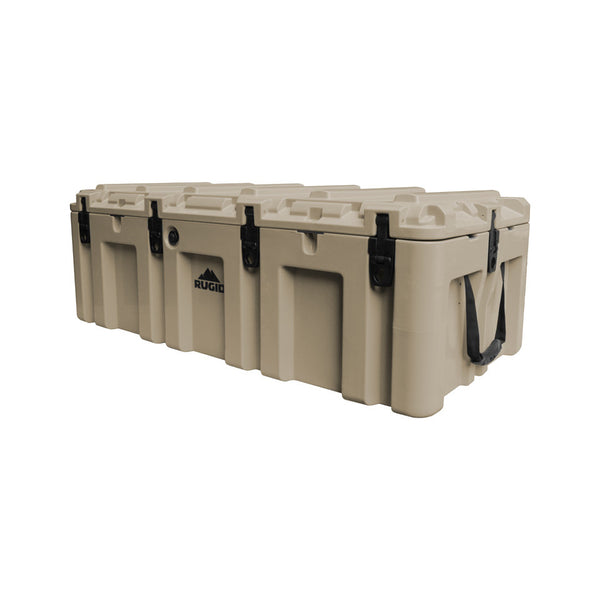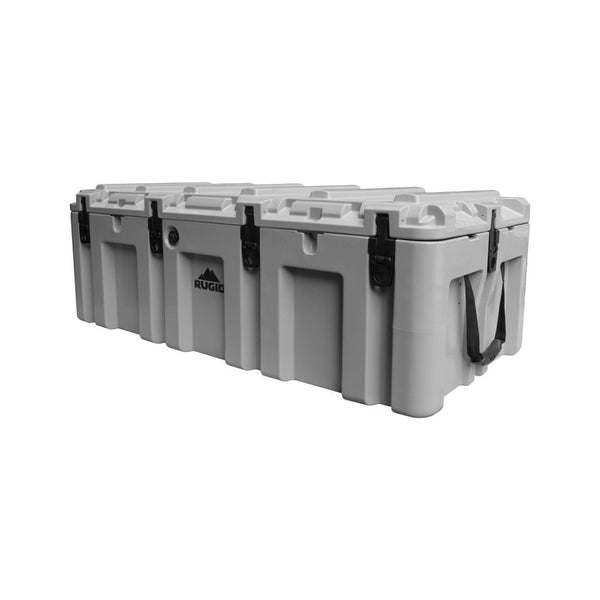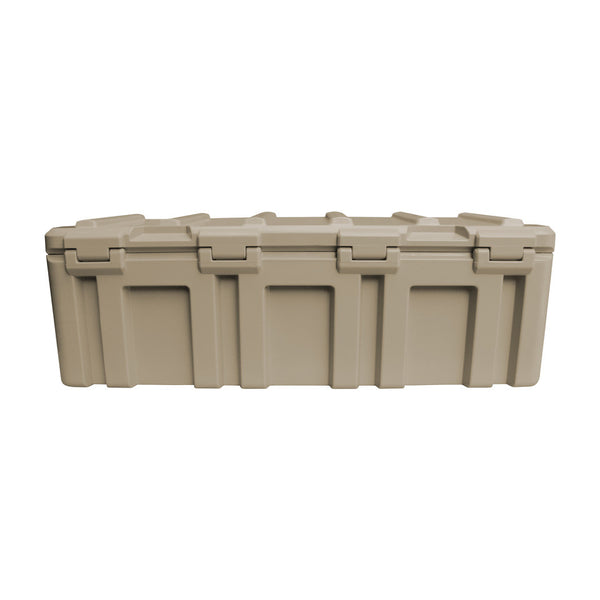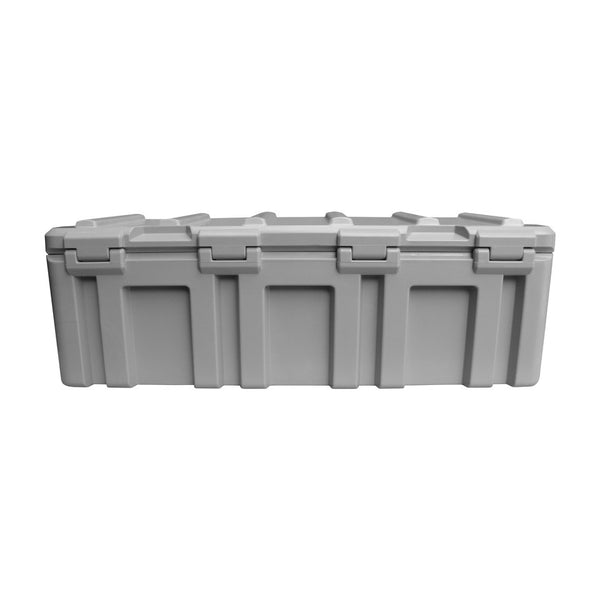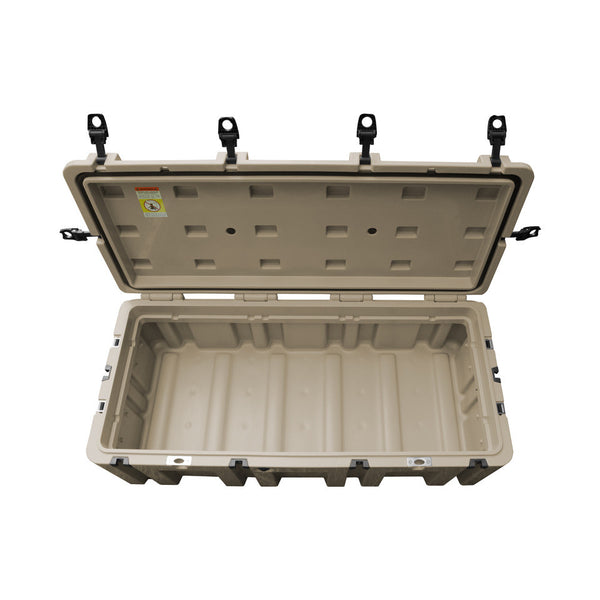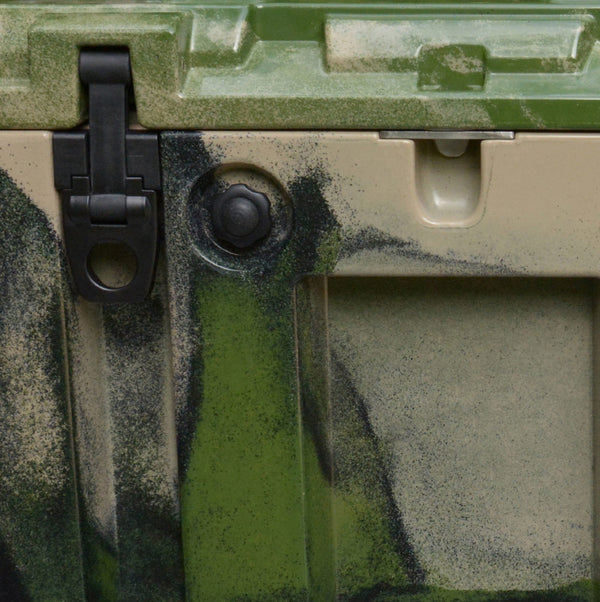 175 Liter Tactical Hard Case & Dry Box
Regular price
$499.99
Sale price
$549.99
DISCONTINUED PRODUCT - FINAL INVENTORY - CLEARANCE

RGD  heavy duty storage cases for overlanding, ATV, UTV, fishing, hunting and roaming the outdoors provide rugged, dry and durable storage for gear any adventure you roam on.
• 175 liter/185.2 quart volume/capacity
• Maximum external measurements: 16.25" tall x 22.25" deep x 47.25" wide
• Minimum internal measurements: 13.25" tall (lid closed) x 18.5" deep x 44" wide to the ribs
• Mouth opening measurements: 17.375" x 43.25"
• Approximate empty weight: 43 pounds
• 100% waterproof, dustproof and scentptoof - air tight with integrated pressure relief valve
• Padlock compatible, removable handles and integrated handles, multiple tie-down/strapping options, bottle opener
• Cam locking latches provide secure closure
• Roto-molded for durability with nesting/stackable interlocking design, all stainless or aluminum hardware - 2-Year Limited Warranty Against Defect
Best Case on the Market!
As an owner of approximately 5 cases (3x175L & 2x130L), I can absolutely state that I have never incurred a leak, crack, broken seal or degradation of my cases while in on cross country trips and exploring the Canyons of Utah, Mountains of Colorado or the Pacific North West. For anyone considering other brand, please keep in mind that as of present day, there are absolutely no cases that maintain a scent proof seal such as the RGD cases. As an owner of a Raptor, there is exactly enough space within the 5.5ft bed to fit three (3) consecutive cases. For my rig, I use one for Recovery Equipment, a second for Camping Food, and a third for all of our Camping equipment. For the inside of the cabin, we use two (2) of the 130L cases for sleeping and misc. equipment which fits perfectly in the cabin. If you are thinking about trying either of the cases, do not hesitate as this is premium equipment at a relative cost with a overall value that simply can not be ignored. Jeff & Kim have an amazing company so do not hesitate to purchase and become a part of the RGD. Family!