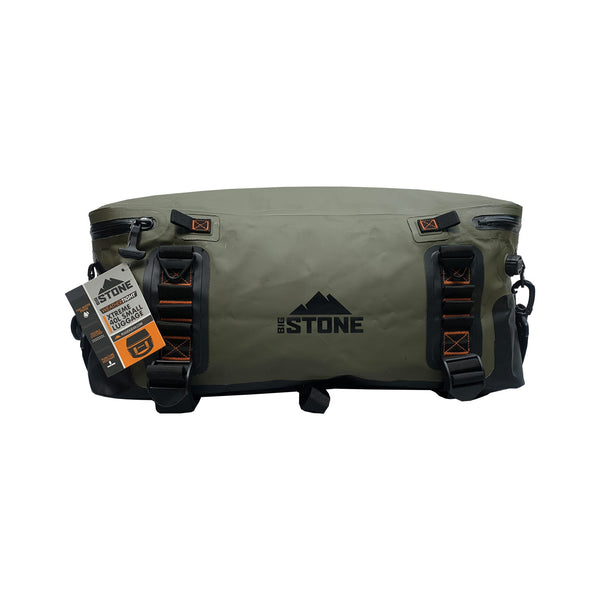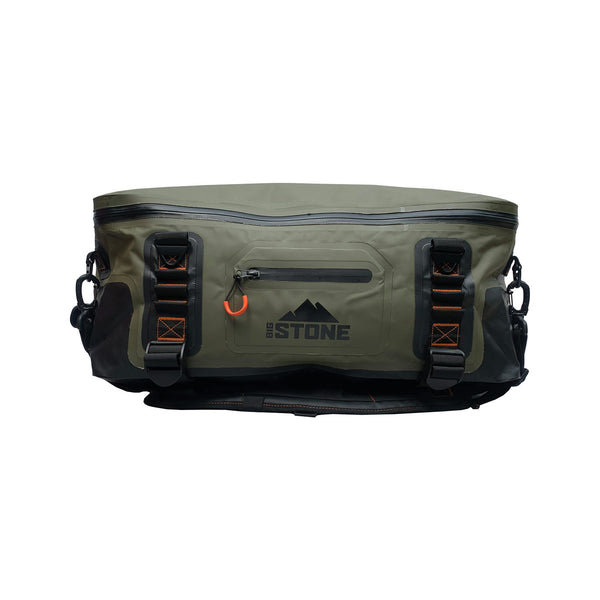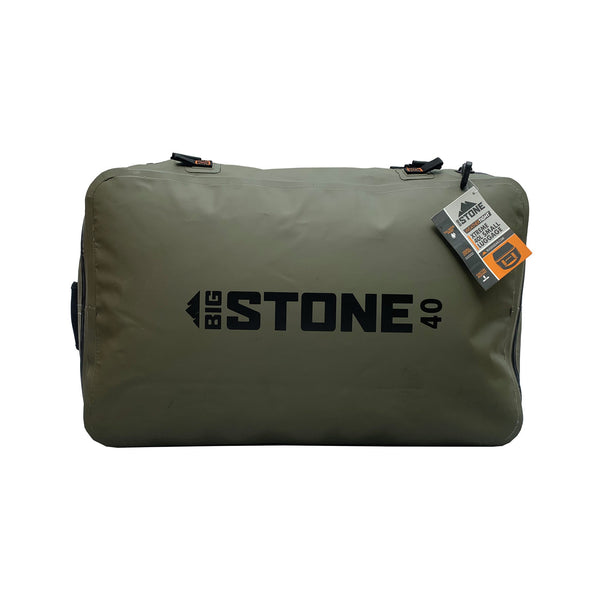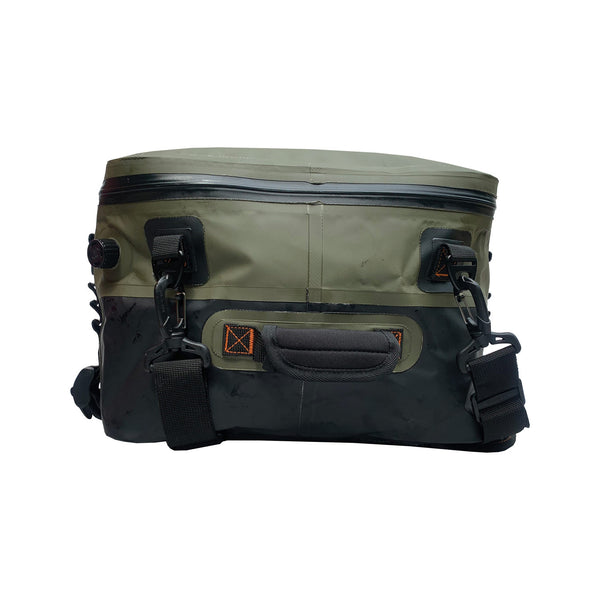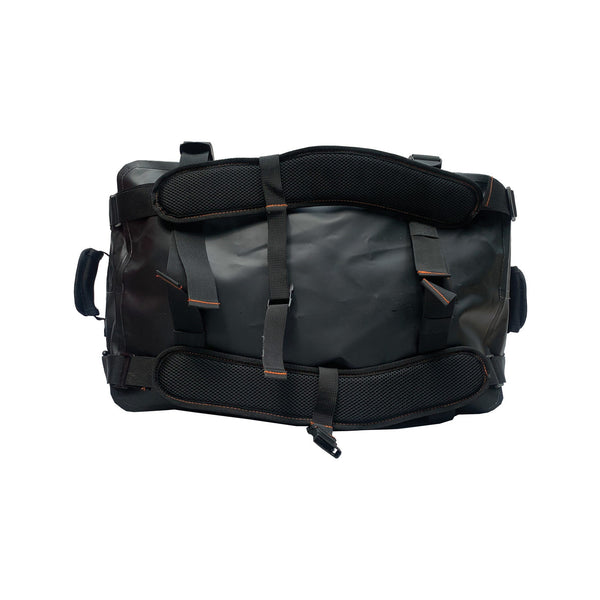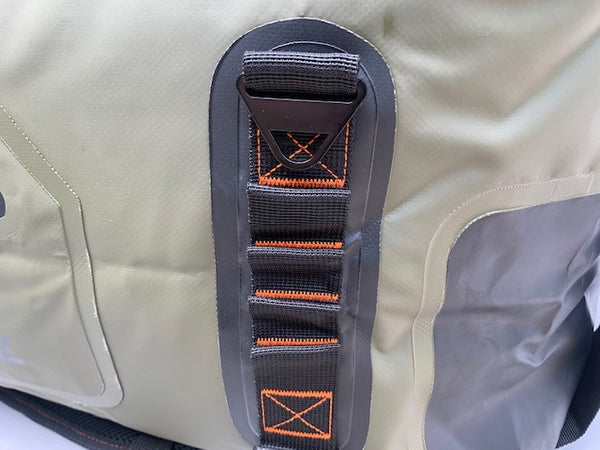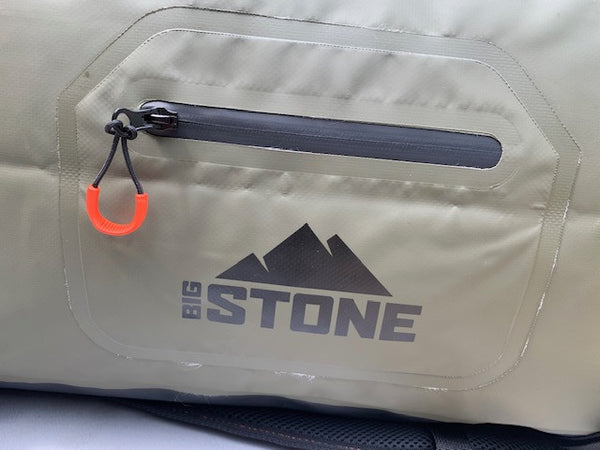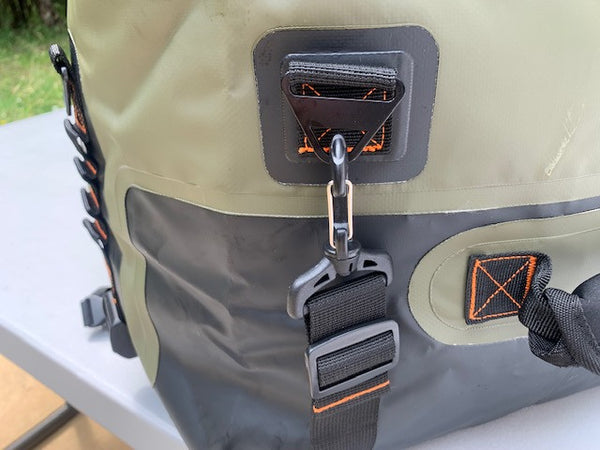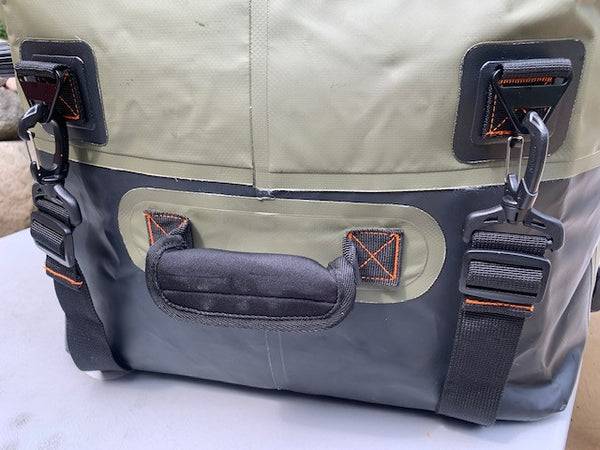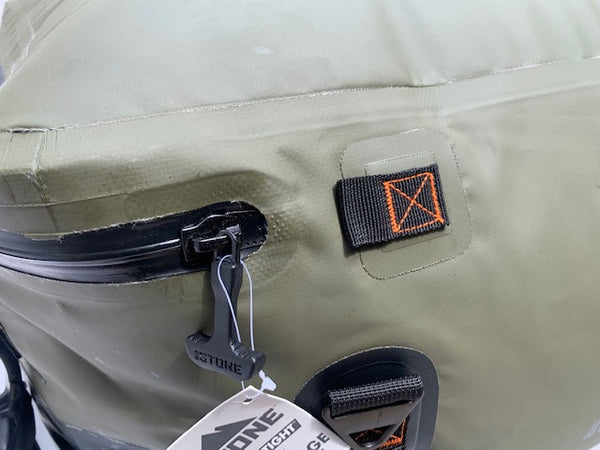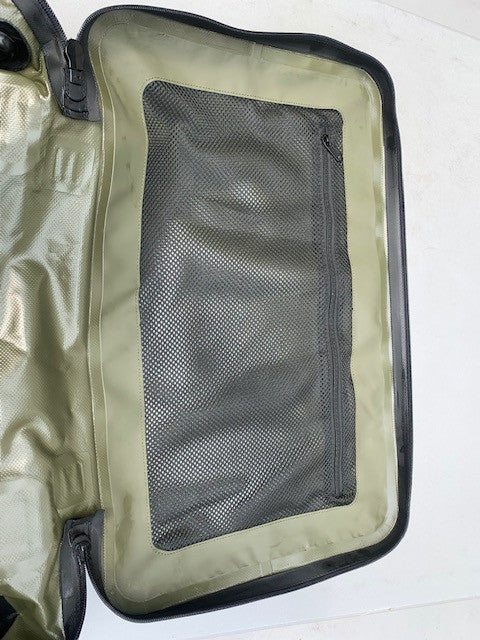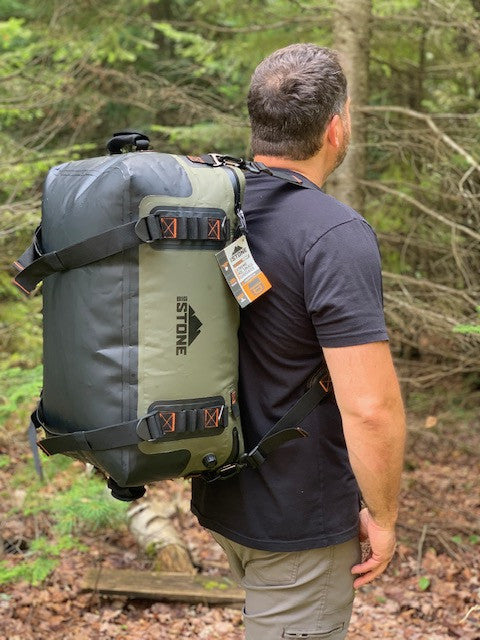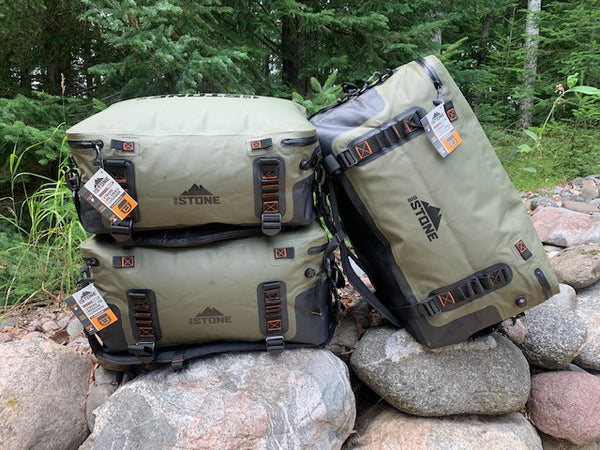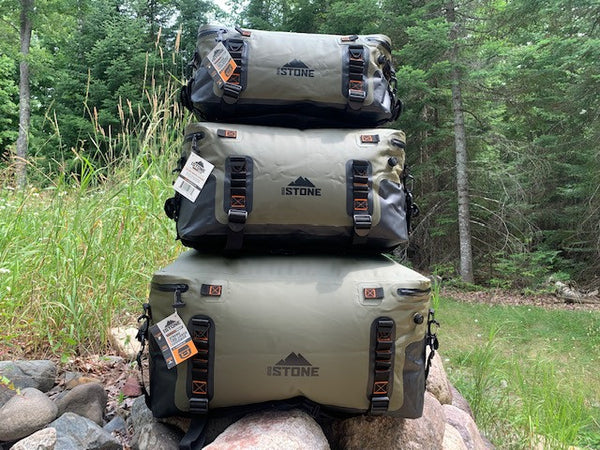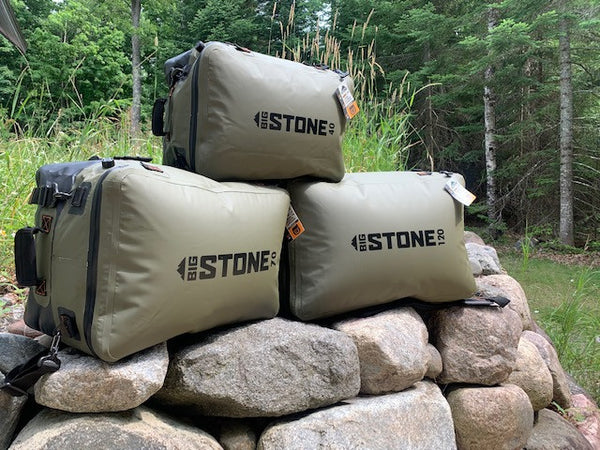 40 Liter Big Stone Airtight Submersible Luggage by RGD
Big Stone weatherproof and airtight luggage bags provide a full open zip top with the most element-protective zipper available. Big Stone luggage has been thoroughly tested to protect against rain, snow, dust and even odors. Every Big Stone luggage bag is constructed of a durable PVC exterior shell combined with a SCUBA style fully submersible waterproof, airtight zipper and double stitched seams – delivering an unmatched performance bag for the field, flight or float. Luggage bags are available in 40, 70, and 120-liter sizes – providing size options for any travel adventure, from a weekend getaway to a week-long mountain expedition. The lightweight, durable design can be shoulder slung, worn as a backpack or handheld from the heavy-duty grab handles, providing hands-full versatility.
Approximate Dimensions (flexes): 22" X 13.5" X 9"
Approximate Weight: 47 ounces
Fully Waterproof Air Tight SCUBA style zipper
3-way Adjustable Carry - backpack, shoulder bag or handheld
Heavy-Duty Grab handles
Air tight, water tight, scent tight design
Double Stitched Seams
Bleeder valve for compressing air outward for space-saving or adding air for flotation
Fully waterproof internal mesh pocket built into top
Water resistant external pockets
500D PVC full waterproof exterior shell
Lifetime warranty against defect
Great Bag!
Purchased the 40L and 70L bag and both are awesome. I needed something I could throw in the truck bed and not worry about the weather. Would recommend and would buy again!
Amazing access
I bought the 40,70 and 120. I loved the 120 it was a great checked bag and the 40 was perfect for carryon. I haven't used the 70 yet but its a great midsize bag to check or for atv/vehicle travel. These were amazing for accessing my gear compared to my waterproof duffel. The zipper is a little stiff but with some lubricant that was provided it worked flawlessly for my alaska moose hunt. Id lubricate it about every 10th time getting into/out of the bag and it stayed smooth.
Everything I've been looking for
I've owned several 'waterproof' bags over the years that constantly fell short of my expectations. My first Big Stone bag purchase recently came in, and, wow- what a difference. This bag has lived up to the advertisements and I'm absolutely loving it. Now- I've just got to figure out if I want the 70L or 120L...